Palm/Passion Sunday
Matthew 26:14-27:66 (Liturgy of the Passion)
Sunday, April 5 Jesus enters the city of Jerusalem during the festival of Passover.
Read Matthew 21:1-11. The crowds welcomed Jesus, yet they still continued to question who he was. Allow yourself to be surprised by your own response to the question, "Who is this?"
Monday, April 6 Jesus enters the temple and clears out the signs of commerce.
Read Matthew 21:12-17. Those in power are threatened by Jesus, but the common people continue to cry "Hosanna" or "save us!" What places in our own lives and world need cleansing or purifying? Who cries to Jesus for salvation today?
Tuesday, April 7 Jesus tells wisdom stories to those gathered in Jerusalem.
Read Matthew 22:34-40. In your prayer time today, ask Christ to open your eyes to the ways in which your love of God or neighbor is less than authentic or ways in which your lifestyle leads to the oppression of others. Pray for the strength and courage to change.
Wednesday, April 8 Scripture says nothing about what Jesus did this day. It is sometimes known as "rest day" and some believe it was on this day that Judas betrayed Christ.
Read Isaiah 53:1-12. Bring to your prayers today an urgent plea to God to open your eyes to the suffering of the world, and to be an agent of healing in those places of suffering.
Thursday, April 9 Jesus celebrates Passover. Afterward, he is arrested and tried.
Read Matthew 26:17–27. You hear these words when we celebrate communion together. Read them now and listen for what is new or challenging in this message.
Friday, April 10 Good Friday. Jesus is crucified.
Matthew 27:27-66. In his darkest hour, Jesus felt alone and abandoned. In your prayer today, speak directly to Jesus. Acknowledge and ask forgiveness for times you have turned from him or betrayed him.
Saturday, April 11 Holy Saturday. Jesus lies in the tomb.
Scripture says nothing about what Jesus did this day and there is no scripture reading for this day. In your prayer time, light a single candle, and meditate on the illumination cast by even one small flame. How has God been steadfast, even in times of seeming absence?
Sunday, April 12 Easter Day! On this exhilarating, although at times bewildering, day we celebrate the resurrection of the Risen Christ.
Matthew 28:1-15.
Although the angel's first words to the women are "do not be afraid," still the women leave the tomb, "afraid." How does the resurrection touch you with fear or awe? How does it touch you with joy?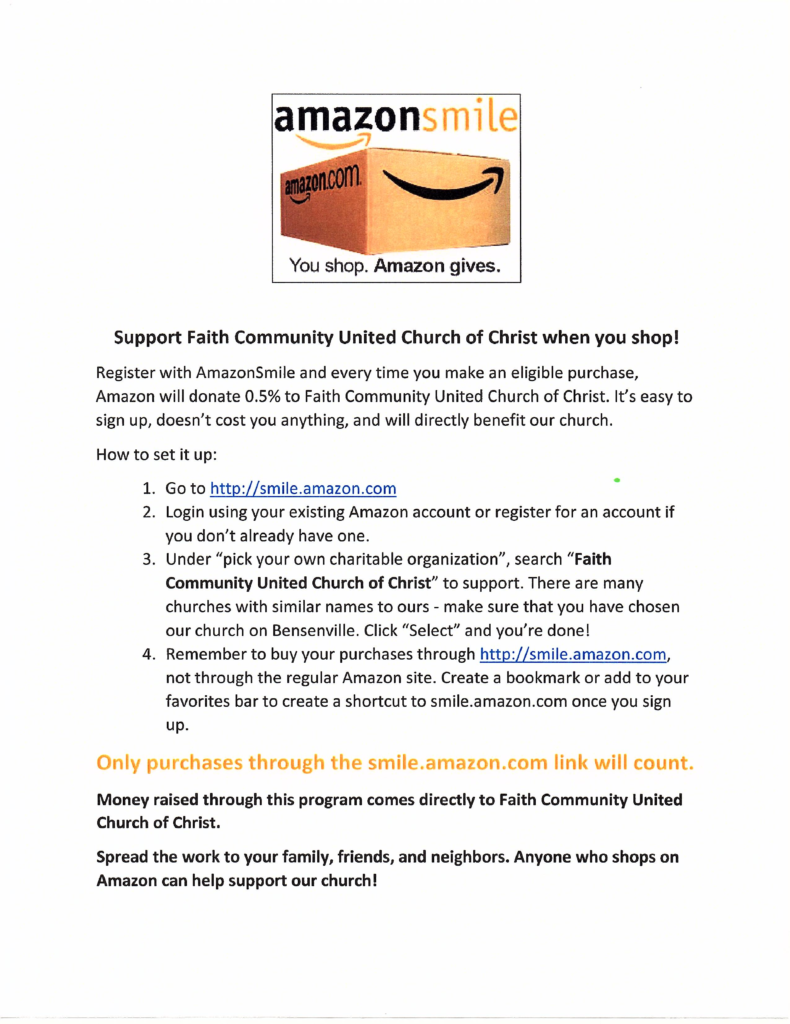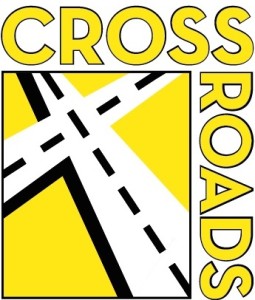 Crossroads Kids Club
A Tioga after school program
See flyers at Tioga or call church office to register
Faith Community in Action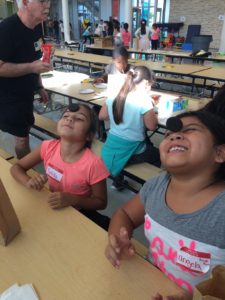 Crossroads Kids Club at Tioga – One-by-one they arrive at the school – laden with curriculum notebooks – ready to show their identification – allowed to enter the fortress exactly at 3:00 pm – coming with one purpose in mind – to share the love of God and the Good News of Jesus Christ with the Tioga Wolves! (That's the Tioga Elementary mascot – the Wolves). Our first afternoon of Crossroads Kids Club was a success! Thirty-five 3rd-5th grade students attended with 11 volunteer mentor/teachers from Faith Community. The next week we were gifted with forty-five young people with a potential of fifty-four kids with completed sign-up sheets!! Thank God for the growth!! Now we need more mentors!! With awesome Bible storytelling, science projects, praying, singing, crafts, dancing, games, treats, and prizes, our Faith Community crusaders are prevailing even over the offers by parents of "Either soccer or Kids Club!"
Energized by compassion, commitment, and craziness – this team will continue telling the story of God's Love every Wednesday during the school year – until the last Wolves shall lie down with the lambs!
______________________________________________________________________________________________________________
Helping Hands Circle of Faith Community U.C.C
Helping Hands Circle meets the second Wednesday of each month at 12:30 p.m. in Dettmann Hall.
________________________________________________________________________________________
Food Pantry Sunday is the third Sunday of each month.