Faith Community United Church of Christ Bensenville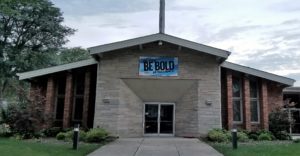 192 S. Center Street, Bensenville, Illinois 60106
(630) 766-1141
Office Hours: Monday – Thursday 8:00am – 2:00pm
Friday 8:00am -12:00 noon
The members of Faith Community UCC greet you, and thank you for visiting our Faith Community United Church of Christ website. FCUCC is a congregation of caring and loving people who together are committed to be the embodiment of Christ's loving and compassionate ministry in the Bensenville community and beyond. This is a church where all are welcomed to share with us in experiencing (or discovering for the first time) what it is to be a faithful follower of Jesus the Christ. While we know that we are not perfect, we do try to be loving and welcoming to everyone who joins us in striving to find a better relationship with Jesus, each other and our world.
Whether you are just visiting the Bensenville area or are exploring our village churches in search of a new faith community to call your home, we hope that you will consider Faith Community United Church of Christ. You are always invited to drop in and experience our worship celebration with us on Sunday morning, and to learn more about what FCUCC has to offer you.
****Special message about in person worship Guidelines***
1.) Make reservations for attending worship the Monday – Thursday 8:00 am to 12:00 noon prior to the Sunday worship by phoning
(630)766-1141 Robin at the church office. Please list full names of all in the reservation. We will believe that your whole party can sit together unless you say otherwise.
2.) On the Sunday morning, bring your personal protection mask (disposable or cloth) and offering – planning to arrive at the church no later than 9:45 am. We will have hand sanitizer for each person for entry into the church.
3.) Put on your mask as soon as you arrive at the church property.
4.) Please park your car as usual, but maintain a six-foot distance from any other people.
5.) The Great Hall door on Center St. will be the only entrance.
6.) Upon entrance, ushers will take the temperature of each person (admitted if 99.5 degrees Fahrenheit or below), take attendance, remind each person to use hand sanitizer, and then seat each party in their reserved place in the pews. As you enter, offering plates will be on stands on either side of the sanctuary doors – please leave your offering in the plates.
7.) When seated, please remain in your seat. Elizabeth has cleaned (and will continue to clean after each worship service) all the pews with disinfectant and vacuum the pew pads. No Bible or hymnal will be in the pews.
8.) Only the two restrooms in the Great Hall will be available for use. Please observe the protocol for washing hands listed in each restroom. No other church rooms will be open.
9.) When the worship service has ended, please stay in your seat until asked by an usher to exit the sanctuary. Please follow the six-foot distancing protocol, exit through the Narthex door.
Sunday Worship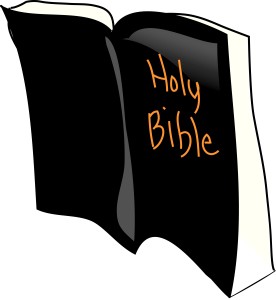 Worship will be held in the church sanctuary at 10:00 am, live-streamed at 10:00 am on Faith Community Bensenville Facebook, and available on the internet later in the day.
A Few Important Reminders…
· Please remember that if you wish to attend a Sunday worship service you must call the church office at (630) 766-1141 the Monday-Thursday prior to the Sunday in order to reserve your spot. We are only able to take reservations for 40 people at this time.
· Please note that beginning in September the church doors will not open until 9:30 AM for screening and seating.
· You can also watch the church service live on the church's Facebook page at 10:00 AM on Sunday mornings. If you miss the service at 10:00 AM you can also watch the service later also on the church's Facebook page under the video tab. You do not need to have a Facebook account to do either.
Thank you to
Leo Figueroa, Joy Lee, Andrea Figueroa, Diana Franzen
and Cheryl Ruchti for their creativity and commitment in sending worship out to our people.
Lectionary Readings & Worship Schedule
October 4 Eighteenth Sunday after Pentecost "Setting the Ground Rules"
Exodus 20:1-4,7-9,12-20 Matthew 21:33-46
October 11 Nineteenth Sunday after Pentecost "A New Way to Think About God"
Psalm 23 Matthew 22:1-14
October 18 Twentieth Sunday after Pentecost "Understanding What we are Made of"
Psalm 96:11-13 Matthew 22:15-22
October 25 Twenty-First Sunday after Pentecost "Law and Gospel"
Deuteronomy 34:1-12
Matthew 22:34-46
E-Giving at Faith Community
We have an exciting new way of giving at Faith Community. You can now set up your offerings to be made directly to the church from your checking or savings account, eliminating the need to write a check. Offerings can be made at any time and to whatever ministry of the church that you choose (i.e., General Fund, Building Fund, Christmas, Easter, church missions). You can set up your offerings weekly, monthly, or at any interval you choose. You can set up an account today by clicking here.
Our partner in e-giving is Vanco Services. Vanco is the financial technology company that has been chosen by the United Church of Christ. It provides secure electronic giving to more than 10,000 churches. Your information provided to Vanco Services is safe and is kept strictly confidential.
Vanco is integrated with our church software, and your offerings are automatically recorded in your giving record. It eliminates the need for our church office to manually record your offerings.
If you have any questions, please call the church office at 630-766-1141
Pastor Phil Price
Interim Minister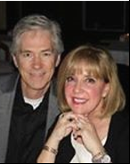 Greetings From Pastor Philip Price, Interim Minister
I am so excited to have been selected to be your transitional minister!
This "in-between" time is a critical time in the life of a church. The work that we do now helps the church to know itself and to make the right choice. Being clear on who you are is the most important factor in finding someone who will be a great match for your church. We have remembering, dreaming and connecting to do. Remembering will help us to mine the rich history of Faith Community UCC as there are elements of your past to be celebrated and reexamined. Some of them may become beacons or guiding lights into your future. Others may have lived out their purpose and are no longer expedient or necessary and must be let go to reach for ministry opportunities that are in front of us right now. Dreaming will help us to be open to the Spirit and will remind us that God never expects us to be perfect or powerful, only available. We will also work on strengthening the bonds between the members, with our denomination and with our community. When Spirit meets available hearts, amazing things happen!
My wife Vicki, and I, live in Glen Ellyn. We have six children, most of them launched, one still in university. And, we have five grandchildren!
I have served large and small churches in Canada, California, Florida, Georgia, Texas and Illinois. I have been the called minister in many of them and an Intentional Interim in several.
I am looking forward to getting to know you and together creating the vision and doing the work of discernment that will bring the next chapter of your ministry in Bensenville into being.
Pastor Phil

Here's where you'll find us
Faith Community
United Church of Christ
192 S. Center Street
Bensenville, Illinois 60106
Services:
Sunday Worship 10:00am

(Reservations required due to the current pandemic)
Use The Contact Form Below To Get In Touch With Us
Faith Community United Church of Christ is supported by the
Fox Valley Association
and
Illinois Conference of the United Church of Christ