Faith Community United Church of Christ Bensenville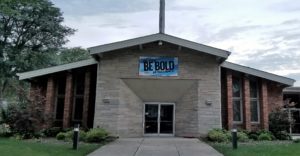 192 S. Center Street, Bensenville, Illinois 60106
(630) 766-1141
Office Hours: Monday – Thursday 8:00am – 2:00pm
Friday 8:00am -12:00 noon
Sunday Worship 10:00am
Sunday School 10:00am (

Following Children's Message

)
The members of Faith Community UCC greet you, and thank you for visiting our Faith Community United Church of Christ website. FCUCC is a congregation of caring and loving people who together are committed to be the embodiment of Christ's loving and compassionate ministry in the Bensenville community and beyond. This is a church where all are welcomed to share with us in experiencing (or discovering for the first time) what it is to be a faithful follower of Jesus the Christ. While we know that we are not perfect, we do try to be loving and welcoming to everyone who joins us in striving to find a better relationship with Jesus, each other and our world.
Whether you are just visiting the Bensenville area or are exploring our village churches in search of a new faith community to call your home, we hope that you will consider Faith Community United Church of Christ. You are always invited to drop in and experience our worship celebration with us on Sunday morning, and to learn more about what FCUCC has to offer you.
Worship—The Season of Creation
Many congregations have begun to think deeply about the kind of message they want to convey through their worship, Christian education, and outreach practices, to a world facing significant environmental challenges.
To meet this desire, a worship resource (Seasons of the Spirit – a collaboration of writers from Australia, North America, and the United Kingdom in the Anglican, Episcopal, Presbyterian, United Church of Christ, United Church of Canada, United Methodists, and the United Church in Australia) includes resources for theSeason of Creation, during the first four weeks of September. This season has been observed in many countries for the past several years.
The readings for the Season of Creation invite congregations to join with all members of Earth's community to "celebrate Earth as a sacred planet filled with God's vibrant presence" (from the Season of Creation charter).
During three of the five weeks of September, we will encounter divine wisdom in Creation.
Sept. 1 Oceans
Communion Job 38:1-18
Sept. 8 Fauna and Flora
Psalm 104:14-23
Open House at Balk's after worship
Sept. 15 Rev. Kimberly Wood – Acting Associate Conf Minister,
Illinois Conference, UCC
Luke 8:22-25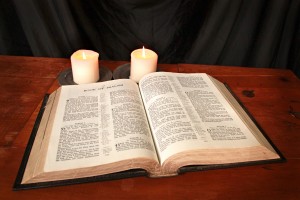 _____________________________________
____________
Sept. 22 Cosmos
Proverbs 8:22-31
Sept. 29 "Chasms"
2 Timothy 1:1-14
Luke 17:5-10
Meet the Pastor Catherine Batten-Balk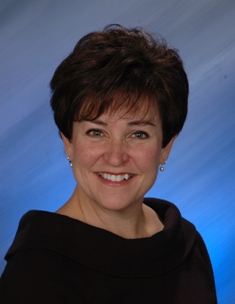 Rev. Balk attended the University of South Dakota from 1976 – 1980, graduating with a BS degree in Business Administration. She then was employed a predecessor of Wells Fargo (Norwest Bancorporation) from 1980 to 1986 as an internal auditor.
Experiencing God's "calling" in her life, she began her theological studies at Chicago Theological Seminary in 1994, graduating with an MDiv.degree in 1997.
Ordained into Christian Ministry, Rev. Balk served the following churches in the Southwest Association of Michigan Conference, UCC:
First Congregational Church, UCC South Haven , MI 1998 to 2006, Associate Pastor
St. Paul's UCC, Watervliet, MI 2006 to 2008, Interim Minister
St. Peter's UCC, St. Joseph, MI 2008 to 2010, Pastor and Teacher.
Catherine was called to serve Faith Community United Church of Christ in Bensenville in September 2011.
Here's where you'll find us
Faith Community
United Church of Christ
192 S. Center Street
Bensenville, Illinois 60106
(630) 766-1141
Monday – Thursday
8:00am – 2:00 noon
Friday – 8:00am – 12:00 noon
Services:
Sunday Worship 10:00am
Sunday School 10:00am
(following children's message)
Use The Contact Form Below To Get In Touch With Us
Faith Community United Church of Christ is supported by the
Fox Valley Association
and
Illinois Conference of the United Church of Christ