March 1 First Sunday of Lent – Repentance "The Power of One"
Genesis 2:15-17, 3:1-7
Matthew 4:1-11 Communion
Crossroads Kids Club kids and mentors sing
March 8 Second Sunday of Lent – Prayer "Faith More Than Fear"
Genesis 12:1-4a John 3:1-17
Spaghetti dinner hosted by Carlstroms and Balks
March 15 Third Sunday of Lent – Study "Changing Hearts"
Exodus 17:1-7 John 4:5-42
Ruth Baumgartner's 96th Birthday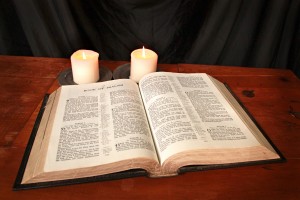 _____________________________________
____________
March 22 Fourth Sunday of Lent – Works of Love
Rev. Dr. Jorge Morales Preaching
John 9:1-41
March 29 Fifth Sunday of Lent – Fastin"Unbinding- Limitations to Hope"
Ezekiel 37:1-14 John 11:1-45
Sunday School children sing
E-Giving at Faith Community
We have an exciting new way of giving at Faith Community. You can now set up your offerings to be made directly to the church from your checking or savings account, eliminating the need to write a check. Offerings can be made at any time and to whatever ministry of the church that you choose (i.e., General Fund, Building Fund, Christmas, Easter, church missions). You can set up your offerings weekly, monthly, or at any interval you choose. You can set up an account at the URL listed
here
.
Our partner in e-giving is Vanco Services. Vanco is the financial technology company that has been chosen by the United Church of Christ. It provides secure electronic giving to more than 10,000 churches. Your information provided to Vanco Services is safe and is kept strictly confidential.
To make a donation on the spot, you can scan the code below with your mobile phone.
Vanco is integrated with our church software, and your offerings are automatically recorded in your giving record. It eliminates the need for our church office to manually record your offerings.
If you have any questions, please call the church office at 630-766-1141