Greetings From Pastor Philip Price, Interim Minister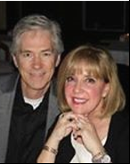 I am so excited to have been selected to be your transitional minister!
This "in-between" time is a critical time in the life of a church. The work that we do now helps the church to know itself and to make the right choice. Being clear on who you are is the most important factor in finding someone who will be a great match for your church. We have remembering, dreaming and connecting to do. Remembering will help us to mine the rich history of Faith Community UCC as there are elements of your past to be celebrated and reexamined. Some of them may become beacons or guiding lights into your future. Others may have lived out their purpose and are no longer expedient or necessary and must be let go to reach for ministry opportunities that are in front of us right now. Dreaming will help us to be open to the Spirit and will remind us that God never expects us to be perfect or powerful, only available. We will also work on strengthening the bonds between the members, with our denomination and with our community. When Spirit meets available hearts, amazing things happen!
My wife Vicki, and I, live in Glen Ellyn. We have six children, most of them launched, one still in university. And, we have five grandchildren!
I have served large and small churches in Canada, California, Florida, Georgia, Texas and Illinois. I have been the called minister in many of them and an Intentional Interim in several.
I am looking forward to getting to know you and together creating the vision and doing the work of discernment that will bring the next chapter of your ministry in Bensenville into being.
Pastor Phil