Sunday Worship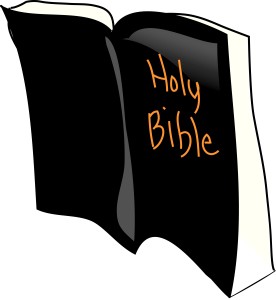 Worship will be held in the church sanctuary at 10:00 am, live-streamed at 10:00 am on Faith Community Bensenville Facebook, and available on the internet later in the day.
A Few Important Reminders…
· Please remember that if you wish to attend a Sunday worship service you must call the church office at (630) 766-1141 the Monday-Thursday prior to the Sunday in order to reserve your spot. We are only able to take reservations for 40 people at this time.
· Please note that beginning in September the church doors will not open until 9:30 AM for screening and seating.
· You can also watch the church service live on the church's Facebook page at 10:00 AM on Sunday mornings. If you miss the service at 10:00 AM you can also watch the service later also on the church's Facebook page under the video tab. You do not need to have a Facebook account to do either.
Thank you to
Leo Figueroa, Joy Lee, Andrea Figueroa, Diana Franzen
and Cheryl Ruchti for their creativity and commitment in sending worship out to our people.
Lectionary Readings & Worship Schedule
October 4 Eighteenth Sunday after Pentecost "Setting the Ground Rules"
Exodus 20:1-4,7-9,12-20 Matthew 21:33-46
October 11 Nineteenth Sunday after Pentecost "A New Way to Think About God"
Psalm 23 Matthew 22:1-14
October 18 Twentieth Sunday after Pentecost "Understanding What we are Made of"
Psalm 96:11-13 Matthew 22:15-22
October 25 Twenty-First Sunday after Pentecost "Law and Gospel"
Deuteronomy 34:1-12
Matthew 22:34-46
E-Giving at Faith Community
We have an exciting new way of giving at Faith Community. You can now set up your offerings to be made directly to the church from your checking or savings account, eliminating the need to write a check. Offerings can be made at any time and to whatever ministry of the church that you choose (i.e., General Fund, Building Fund, Christmas, Easter, church missions). You can set up your offerings weekly, monthly, or at any interval you choose. You can set up an account today by clicking here.
Our partner in e-giving is Vanco Services. Vanco is the financial technology company that has been chosen by the United Church of Christ. It provides secure electronic giving to more than 10,000 churches. Your information provided to Vanco Services is safe and is kept strictly confidential.
Vanco is integrated with our church software, and your offerings are automatically recorded in your giving record. It eliminates the need for our church office to manually record your offerings.
If you have any questions, please call the church office at 630-766-1141