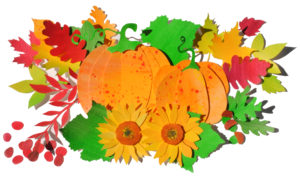 October is here, Winter is coming. . .
I have been with you for over a year now. In some ways I feel that I am among friends that I have known for years and in other ways I feel that I am just getting to know you!
October, the month of harvest, of leaves turning to majestic splashes of color, of Halloween, All Saints, and the fun of Octoberfest. Also, making sure that there is gasoline for the snowblower. As we resist switching our closets to the winter wear, we have this growing awareness that winter is on it's way and rather than fight it, we had better prepare for it.
This seasonal rhythm gives us winter in a regular and predicable way, and because of this we can easily prepare for those lean cold months. In other areas of life, those "wintertime's" are not so foreseeable and not so easily prepared for. Those times when there is a surprise loss of a job or income, medical news that was unanticipated, a storm, fire or flood, a relationship that took a surprising turn, and we find ourselves in a cold and hostile environment. It is those times when the sage wisdom, "expect the unexpected" points its fingers at us and says, "I told you so. . ." But how do you prepare for an unknown?
You can't, but here is what I've learned. No matter what "winter" comes at you, you are able to get through it better if you have resources, money in the bank, friends, and faith.
Folks who spend every paycheck all summer have real difficulty when the first snow starts to fly. I always tell couples that I am counseling in pre-marriage sessions to make a financial plan to live on less than you are making. Be diligent in saving. Those who listened to me certainly do better than those who don't.
Feed your friendships. "I get by with a little help from my friends," is a great song and a good lesson in life. Those who have invested time and heart into friendships, will always do better when facing surprise "winters" than those who have been cavalier about relationships.
Faith. Believing that, "this too shall pass," that, Springtime is on its way, also helps immeasurable in getting through the dark cold days of winter.
We are still in the "winter" of Covid-19. But there are tools and strategies to lessen the impact. Use them! We will get through this! We are also in a strange kind of wintertime, politically, in this country, where whole business models are designed around sensational misinformation rather than helpful news, and algorithms are formulated that increase divisions and hostilities among, "We the People." It is increasingly hard to be, "That More Perfect Union" when profits and power flow to people and entities that stroke hysteria and pump out lies.
During these times we need church more than ever. A place of sanctuary, of healing, of breathing, of mutual support, and of holding on to a story of grace, reconciliation, and inclusion. Your church needs you and you need your church! Together we can face any storm and get through any winter.
Blessings and Peace,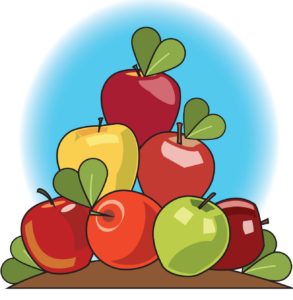 One of my favorite movies is Gladiator. Yes, it is bloody, violent and probably not at all appropriate for a minister to enjoy, but I justify it by allowing that it is an interesting exploration of human nature and reveals both the heroic and the devious parts of what it is to be human.
One of my favorite scenes is when Maximus, the hero, who has fallen from being a successful general and whispered heir, is now a gladiator in the arena and he and a whole group have been set up to be slaughtered in a reenactment of a famous battle. They don't have any idea what is about to happen, and they all look at a door to the arena that will in seconds open and reveal what is coming to massacre them all. He tells them, "Whatever comes out of those gates, we have a better chance of survival if we work together. You understand? We stay together, we survive."
They did work together, and they did survive. It's a good life lesson. No one could have predicted Covid-19 or the effects it would have. No one knows what is coming through the gates of tomorrow, but this is sure, whatever it is, we have a better chance of survival if we work together.
We are now a year into this transitional time. The Search Committee has already done so much work. The Profile is ready to go! Soon, they will be reading the Profiles of ministers looking for a church. Then they will be meeting and interviewing prospective ministers. There are so many unknowns and so many challenges, but somehow if we stay together and work together, we will survive and thrive.
Church is the practice of being together, dreaming together, working together, and worshipping together. Together has looked different in recent times but the essence is the same. We need each other and we will get through "whatever comes through those gates," if we stick together.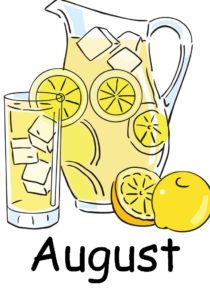 Who are we?
Who do we want to be?
These are the main questions being asked by the Search Committee. Every journey begins where you are. That is why the first question is so important. Being honest about our strengths, weaknesses, possibilities, challenges, resources, demographics and lay of the land, is critical to being successful in the journey ahead. Having a very clear understanding of where we want to go is also critical at this time. Having a clear picture of what success looks like is essential to getting there.
We know that attendance and membership has declined. That is where we are. We also know that we have abundant resources, and vision and heart, that can be applied strategically to possibly bend that trajectory.
We have heard from you that we want to and need to grow. We know that attracting new members is essential to the continuation of this church. We are also very well aware of the changes in demographics in our community. What is growth going to look like? Who are these people that we think might start calling this church their home? If they walked into our church this Sunday, would they feel welcome? Would they feel like they have "come home" or would they feel like strangers in a strange land? How can we become more welcoming to those who might be looking for a new church family? What should we be looking for in our next minister so that he or she is attractive and welcoming to these prospective new members?
These are the questions that both the Discernment Team and the Search Committee have wrestled with and are wrestling with.
Please join them! Join them in these questions and in the wresting. The Discernment Team's report has been given to Council and is available. Please request a copy and devour it! Please engage the Search Committee with your thoughts and suggestions. The future is ours to shape. Ideas and dreams planted now will take root and grow and will be what bears fruit and brings abundance in the future life and ministry of this congregation!
Blessings,
Pastor Phil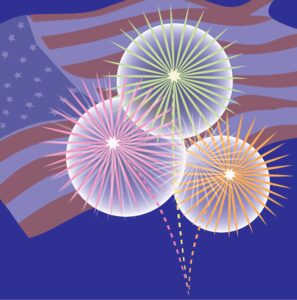 "Summertime and the living is easy. . ."
Well maybe for some folks, but not for the Pastoral Search Committee! They have been busy and will continue to be busy through the summer and into the fall. Right now the job is basically two things, 1. To complete the Profile – the tool that the UCC has developed to help match congregations to prospective ministers, and 2. to hear from you, the congregation, your concerns, aspirations and goals.
It is so important for you be present in this moment of the journey. They want to, and need to, hear from you. We all sense that this is a critical and exciting time in the life of this congregation, and it is very important that we get this right.
What is becoming very clear is that the challenge we face is multifaceted. We are facing the challenges of trajectory, demographics, too much work being done by too few people, and running down the clock. And, if that were not enough, we are coming out of an extremely difficult year of dealing with a global pandemic. And. . . if that were not enough, you've had a change of pastoral leadership right in the middle of all of that! If there ever were a time that "rallying the troops" is called for, it is now!
The first thing you can do is to come back to worship (if you are able). This past year has been tough on organizations whose very purpose and lifeblood is to be together. We have stretched and learned and found virtual alternatives and ways to be together, and we are so thankful for the work and effort that has gone into those endeavors, but now it is time for us to be back together. It was so nice a few weeks ago to actually be able to see each other's faces and smiles!
The next thing we all can do is to pray. Pray for the Pastoral Search Committee that they may be given wisdom, insight, understanding, and boldness, as they do the work of discerning, choosing and offering to us the leader that will guide us into our future.
Then, be present to the process. Let your voice be heard and let your ears be opened. Hear and speak. Let your voice be an honest expression of your hopes, concerns and aspirations. Let your voice be a voice of encouragement and support to those who are doing the heavy lifting in this Search process.
Finally, lets all be in a place of thankfulness, gratitude and wonder. We have so much to be thankful for; the leaders and saints who have gone on before us, and on whose shoulders we do our work. Gratitude for those who are carrying the load right now.
Wonder. Allow yourself to be filled with delightful wonder. Wonder, "what if…" and allow your mind to drift and consider all the exciting possibilities where our choices may take us! Banish fear and negative thinking. Be filled with the Spirit, and allow the Spirit to express wonder and delight through you!
Pastor Phil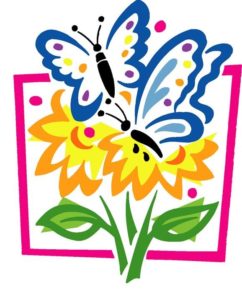 The Future. . .
The future does not just happen. It does not just appear out of nothing, readymade. It is created, shaped into being, coaxed into existence, prodded into reality, by the efforts, decisions, actions, and force of will, by those who understand their role in being "co-creators with God."
If we just passively wait for the future to arrive, it will either be shaped by the inertia of the past, or, it will take its form from the efforts and decisions of others.
Inertia is the energy of the past, the force of history. It is one of the most powerful forces in shaping the future. This past month we have seen these forces expressing themselves once again on our televisions as we witnessed the Palestinians and Israelis once again killing each other's children. This inertia is thousands of years old and neither side in this conflict has the courage, insight, or will, to decide on a future that is different than the past.
If we want the future to look like the past and continue the set trajectory, there is little we need to do. This is true in global politics, national politics, church visioning, and personal financial and personal health well being. On the other hand, if we want the bathroom scale to give us different numbers when we stand on it, or if we want our bank statement to give us different numbers, or if we want peace in the Mid-East, we need to make different choices than what were made in the past.
The future is created out of choices made today. Brick by brick, calorie by calorie, dollar by dollar, choice by choice, the future takes form and is born out of will and action expressed today.
What do we want our church to look like in five years? This time of discerning and choosing new leadership is a critical point in the life of a church. It is time for us to remember, dream, and decide and act. What Faith Community church will look like in five years will be directly related to conversations, decisions and actions taken in the next few months.
Be a part of it!
We are having a special meeting on June 6th, right after church, for us to regroup and participate in this shaping of our future.
Be there!
Pastor Phil
A Message From Faith Community Council September 2020
Hello members and friends.
We would like to Welcome Pastor Philip Price, his wife Vickie, and family into our fold. Again Covid19 will be playing a role in our welcome as we are still exercising social distancing. We are anxious to experience his ideas. Pastor Phil will be starting on September 14th, as our Leader and Teacher. Welcome to Faith. Here is a little introduction.
**********************************************************************************************************************************************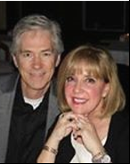 Greetings From Pastor Philip Price, Interim Minister
I am so excited to have been selected to be your transitional minister!
This "in-between" time is a critical time in the life of a church. The work that we do now helps the church to know itself and to make the right choice. Being clear on who you are is the most important factor in finding someone who will be a great match for your church. We have remembering, dreaming and connecting to do. Remembering will help us to mine the rich history of Faith Community UCC as there are elements of your past to be celebrated and reexamined. Some of them may become beacons or guiding lights into your future. Others may have lived out their purpose and are no longer expedient or necessary and must be let go to reach for ministry opportunities that are in front of us right now. Dreaming will help us to be open to the Spirit and will remind us that God never expects us to be perfect or powerful, only available. We will also work on strengthening the bonds between the members, with our denomination and with our community. When Spirit meets available hearts, amazing things happen!
My wife Vicki, and I, live in Glen Ellyn. We have six children, most of them launched, one still in university. And, we have five grandchildren!
I have served large and small churches in Canada, California, Florida, Georgia, Texas and Illinois. I have been the called minister in many of them and an Intentional Interim in several.
I am looking forward to getting to know you and together creating the vision and doing the work of discernment that will bring the next chapter of your ministry in Bensenville into being.
My start date is September the 14th, so, see you soon!
Pastor Phil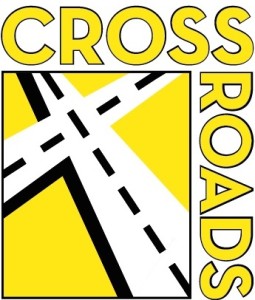 Crossroads Kids Club at Tioga
~ Faith Community in Action ~

One-by-one they arrive at the school – laden with curriculum notebooks – ready to show their identification – allowed to enter the fortress – coming with one purpose in mind – to share the love of God and the Good News of Jesus Christ with the Tioga Wolves! (That's the Tioga Elementary mascot – the Wolves).
Our first afternoon of Crossroads Kids Club was a success! Nine 3rd-5th grade students attended with 13 volunteer mentor/teachers from Faith Community. This dynamic team is composed of the following people: Jan Zator, Virginia Skinkys, Kathy Dewart, Barb Seltzer, Heather Smith, Rexene Carlstrom, Sue and Keith Schmitz, Randy Putman, Leo Figueroa, Kevin DeCherrie, and Jim Hamill.
With the leadership of Pastor Catherine and Matt Armstrong (founder of Crossroads Kids Club) this tremendous team prevailed against the unexpected onslaught of PTA parents competing for space and attention while setting up their Book Fair in our shared space. But with awesome Bible storytelling, science projects, praying, singing, and dancing to the "Nae Nae" video, our Faith Community crusaders prevailed even over the offer by a mom of either soccer or Kids Club!
Energized by compassion, commitment, and craziness – this team will continue telling the story of God's Love every Wednesday during the school year – until the last Wolves shall lie down with the lambs!