Monthly letter from Pastor Catherine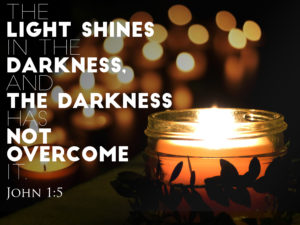 How many of us watch the morning, evening, or constant streaming of the news these days? Many of us would rather pull our nails out by the roots than to be barraged with the death, destruction, fear, fracturing, hatred, heartlessness, insanity, inhumanity, . . . presented each day.
What does our faith in Christ Jesus say about this?
Hear these words of fortitude and hope from one facing certain martyrdom in the first century:
In the presence of God and of Christ Jesus, who is to judge the living and the dead, and in view of his appearing and his kingdom, I solemnly urge you:
proclaim the message;
be persistent whether the time is favorable or unfavorable;
convince, rebuke, and encourage, with the utmost patience in teaching.
For the time is coming when people will not put up with sound doctrine
but having itching ears, they will accumulate for themselves teachers to suit their own desire, and will turn away from listening to the truth and wander away to myths.
As for you, always be sober, endure suffering, do the work of an evangelist, carry out your ministry fully. 2 Timothy 4:1-5
More present-day prophets have said:
Be the change you want to see in the world.
Ghandi
People are often unreasonable, illogical, and self-centered;
forgive them anyway.
If you are kind, people may accuse you of selfish, ulterior motives; be kind anyway.
If you are successful, you will win some false friends, and some true enemies; succeed anyway.
If you are honest and frank, people may cheat you; be honest and frank anyway.
What you spend years building, someone could destroy overnight; build anyway.
If you find serenity and happiness, others may be jealous; be happy anyway.
The good you do today, people will often forget tomorrow; do good anyway.
Give the world the best you have and, though it may never be enough; give the world the best you have anyway . . .
You see, in the final analysis, it is between you and God; it never was between you and them anyway.
Mother Theresa (now St. Theresa)
Dedication, courage, and faith in things hoped for – on The Way of Jesus Christ,
Pastor Catherine
I heard some earth-shattering news the other day – a fourth-grade student felt overwhelmed at school, didn't know how to calm herself, so fell on the school floor with a cover over her head. One of the school janitors, who spoke very little English but who had shown compassion to this girl previously, joined the girl on the floor, stroked her hair, and made soothing sounds until she quieted. The janitor's acts of compassion were appreciated enough to make national morning news! Wow, such little effort made such a big impact!
On one of those days when there was too much to do and too little time to do it, I rushed to the local deli and was greeted by an angry, "What do you want?". After placing my order, I realized that God was giving me an opportunity to grow personally. I gave the woman a half smile and asked, "Bad day?" Then came a flood of all the things that had gone wrong – meat-slicer had broken, workers not showing up, and on and on. I said something like, "Wow, that really is a bad day! Sure hope things get better. God bless you." As I moved to the check-out lane, I glanced back to see a smile on the worker's face. All it took to help make her day a little better was for someone to show some kindness.
The fruit of the Spirit is love, joy, peace, patience, kindness, generosity, faithfulness, gentleness, and self-control."
Galatians 5:16-25
This reading describes qualities that Jesus modeled for us and challenges us to aspire to be more like Christ. When we pray to grow Christlike in our actions, God will give us opportunities to show just how we have grown – often in the most ordinary places.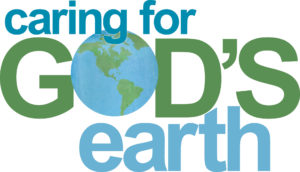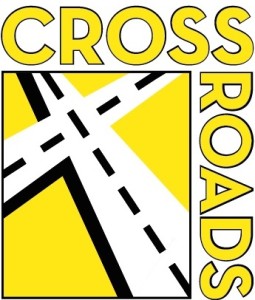 Crossroads Kids Club at Tioga
~ Faith Community in Action ~

One-by-one they arrive at the school – laden with curriculum notebooks – ready to show their identification – allowed to enter the fortress – coming with one purpose in mind – to share the love of God and the Good News of Jesus Christ with the Tioga Wolves! (That's the Tioga Elementary mascot – the Wolves).
Our first afternoon of Crossroads Kids Club was a success! Nine 3rd-5th grade students attended with 13 volunteer mentor/teachers from Faith Community. This dynamic team is composed of the following people: Jan Zator, Virginia Skinkys, Kathy Dewart, Barb Seltzer, Heather Smith, Rexene Carlstrom, Sue and Keith Schmitz, Randy Putman, Leo Figueroa, Kevin DeCherrie, and Jim Hamill.
With the leadership of Pastor Catherine and Matt Armstrong (founder of Crossroads Kids Club) this tremendous team prevailed against the unexpected onslaught of PTA parents competing for space and attention while setting up their Book Fair in our shared space. But with awesome Bible storytelling, science projects, praying, singing, and dancing to the "Nae Nae" video, our Faith Community crusaders prevailed even over the offer by a mom of either soccer or Kids Club!
Energized by compassion, commitment, and craziness – this team will continue telling the story of God's Love every Wednesday during the school year – until the last Wolves shall lie down with the lambs!