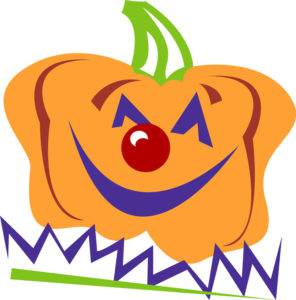 These are not normal times. Even though we are tentatively getting back together in worship, it is not normal. We have to limit the numbers, we have to wear masks, we have to stay apart, we can't sing together, we can't hang around afterwards and laugh and chat. Not normal at all.
We have all had to take a crash course in using digital and virtual platforms to support our being together. No, it is not the same, but it is better than nothing and we are doing our best to make it better every week. There are sound quality issues and camera distance issues and we have good people offering themselves in a spirit of generosity to help us through this time.
I would love to spend time with each one of you, getting to know your stories, your history with the church, your struggles and your joys, and your hopes for this church, but until this Covid-19 thing is behind us it is harder to make that happen.
Here is what I would appreciate. It would really help me in getting to know you and help me in reflecting back to all of you what I have learned about you. Please take a selfie and send it to me with a short note. In the brief note please just tell me a little about yourself. How long you have been a member, what drew you to the church, favorite memories, concerns, what you would like to see happen. And, include anything else you would like to share. Send this to, revphilprice8@gmail.com
No, these are not normal times but we don't have to be immobilized. The work of love and grace and connection has continued and must continue. The "ties that bind" will be different and we will create new ways to hold on to each other and care for each other. Allow the Spirit to bring someone to your mind. Hold them in your prayers. Send them a card or a note. Give them a call just to let them know you were thinking about them. Make someone's day!
We will get through this. Let's determine to come through it stronger and more connected. Let each of us do something today to make that a self-fulfilling reality.
It is my honor and pleasure to have been welcomed to be among you as your Transitional Pastor.
Blessings,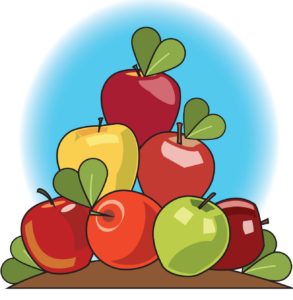 A Message From Faith Community Council
Hello members and friends.
We are about to embark on another new chapter in our church's history.
August 30th was Pastor Catherine's last time as our Leader and Teacher. It is truly bittersweet and with the constraints of Covid19, we were not able to celebrate in a manner fitting Faith Community.
One of our greatest strengths is fellowship and during this time it is the most difficult. We were only able to give virtual hugs and did not even have a cake to celebrate and you all know how much we love our goodies!
We wish Pastor Catherine, Steve and their family all the best. We know God will be with them every step of the way.
Now, to our new beginnings…
We would like to Welcome Pastor Philip Price, his wife Vickie, and family into our fold. Again Covid19 will be playing a role in our welcome as we are still exercising social distancing. We are anxious to experience his ideas. Pastor Phil will be starting on September 14th, as our Leader and Teacher. Welcome to Faith. Here is a little introduction.
**********************************************************************************************************************************************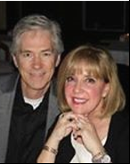 Greetings From Pastor Philip Price, Interim Minister
I am so excited to have been selected to be your transitional minister!
This "in-between" time is a critical time in the life of a church. The work that we do now helps the church to know itself and to make the right choice. Being clear on who you are is the most important factor in finding someone who will be a great match for your church. We have remembering, dreaming and connecting to do. Remembering will help us to mine the rich history of Faith Community UCC as there are elements of your past to be celebrated and reexamined. Some of them may become beacons or guiding lights into your future. Others may have lived out their purpose and are no longer expedient or necessary and must be let go to reach for ministry opportunities that are in front of us right now. Dreaming will help us to be open to the Spirit and will remind us that God never expects us to be perfect or powerful, only available. We will also work on strengthening the bonds between the members, with our denomination and with our community. When Spirit meets available hearts, amazing things happen!
My wife Vicki, and I, live in Glen Ellyn. We have six children, most of them launched, one still in university. And, we have five grandchildren!
I have served large and small churches in Canada, California, Florida, Georgia, Texas and Illinois. I have been the called minister in many of them and an Intentional Interim in several.
I am looking forward to getting to know you and together creating the vision and doing the work of discernment that will bring the next chapter of your ministry in Bensenville into being.
My start date is September the 14th, so, see you soon!
Pastor Phil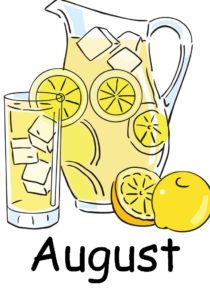 After 69 funerals, 27 baptisms, 22 receptions of new members, 16 Confirmations of Baptismal vows, 8 summer weeks of Vacation Bible School, approximately 125 Crossroads Kids Club meetings, 9 Christmas Cantatas, 107 newsletters, 109 Council meetings, 9 Christmas services, 9 Holy Week/Easters, 133 Communion celebrations, and 466 Sunday worship services . . .
My departure as your Pastor and Teacher can be emotional for us all. Even though I firmly believe God is opening space for new ministry opportunities for Faith Community, a breadth of emotions will occur during this time of transition.
"And now I commend you to God. . .' When he had finished speaking, he knelt down with them all and prayed. There was much weeping among them all; they embraced Paul and kissed him, grieving especially because of what he had said, that they would not see him again. Then they brought him to the ship. Excerpt from Acts 20:17-38
Nobody likes goodbyes, and we go to many lengths to soften or avoid them. A colleague leaves or a friend moves, and we say it's not goodbye because we promise to have lunch, or to write, or to Facebook. Sometimes we avoid the moment altogether.
When Paul says goodbye to the Ephesians, he gets it right. He remembers what they did together, he tells them what they mean to him, he commends them to God. The word "goodbye" is a contraction of "God be with ye." Saying it is a reminder that even when we're apart, God is with us both. It's an act of faith that if God is with you and with me, then somehow we're still together, and that in the end we'll join each other at a reunion in God's heart. It's a promise that even when I can't be with you, God will be, and that will be sufficient.
On Sunday, August 30, we'll have to say goodbye to each other. It's worth doing well, for it's all about faith.
With my love to you always,
Pastor Catherine
Prayer
Oh God, all these partings are hard. When I have to say goodbye, help me to cling fast to the faith that you are with us always, and that all of us will one day be reunited again in you. Amen.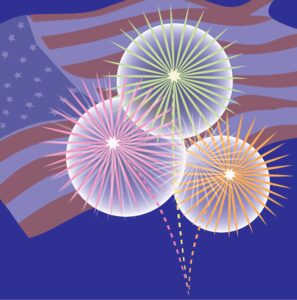 How can we be "witnesses to the ends of the earth" right now? I have found some help from St. Benedict and St. Gregory.
I am still trying to figure out the spirituality of staying home. When a highly communicable virus is spreading among us, the most loving way to treat our neighbor is through physical distance. This doesn't stop the work of the church. I am so grateful to my colleagues in ministry who have found a way to continue worship services online, offer pastoral counseling over the phone, and mobilize a pastoral care team to check on members and friends. Across the country, pastors are delivering sermons online and hosting digital worship services from their living rooms.
All of that is faithful spirituality. But how do we best fulfill our mission to be Christ's "witnesses to the ends of the earth" by cloistering ourselves at home?
I have found help with this question by remembering the contributions of St. Benedict and St. Gregory. This is not the first time in human history that we have faced widespread disease that leads us to prayer.
The sixth century was a long, horrible time in Rome. The city had long fallen to a succession of invading armies. The economy was in shambles. And the Plague of Justinian was ravaging the city. People were frightened for so many reasons. But it was also the century that gave us St. Benedict, who wrote the rule that still guides many monastic houses to this day. This rule included a daily rhythm of prayer, work, and the singing of the psalter—including the psalms of lament. Down through the centuries, and the succession of plagues to follow, the people took comfort in knowing that the monks were voicing their laments and petitions to God.
The sixth century also gave us St. Gregory, who reluctantly left one of those monastic houses to become the pope. Not only did Gregory take over the ecclesiastical leadership of the church, but he also sold church property in order to feed the people of Rome. He called himself "a contemplative condemned to action." But his "action" entailed a careful balance of caring for the poor and developing a theology of prayer for the monasteries. In other words, Gregory saw cloistered prayer as an active way of caring for the world.
The monks weren't trying to escape the problems of the world. They brought society's pathos with them into the monasteries to devote themselves to a life of prayer for the world's salvation. Gregory wrote that our prayers begin with humility over the "agitation of the world" we cannot resolve. Staying in prayer, he claimed, leads us into contemplation, which then leads to visions of the goodness of God. This vision of the Savior with us leaves us with humility in gratitude. So the journey of prayer is from humility in agitation to humility in gratitude.
These days the agitation of the world is ever present before us. People are being hurt physically, emotionally, and economically by this virus and social unrest. We're separated from each other, and our virtual communications and classrooms are only virtually satisfying. Even our leaders have more questions than answers, and it is not clear how long this will last. This has come upon us so fast that every week we become nostalgic for the previous one. Yes, we have been humbled by this virus and social unrest. Gregory would say that is a call to prayer for the world.
To be clear, his point is not that we might as well pray if we have nothing else to do while stuck at home. His ministry is a testimony that our prayers in humility are also a means of activism. We join 1,500 years of cloistered monks who brought the world's laments before God in search of a vision of salvation. It's hard to think of anything more effective than placing a sick world back in the arms of its creator and healer.
Through prayer, we demonstrate our resolve not to flee the dangerous virus and hide at home, but to turn those homes into monastic cells that actively call for God's salvation to find its way to the ends of the earth. These are prayers not just for our family, our community, and our neighbors, our country, but for the world. The whole world needs our prayers for holy intervention today.
If we stay in prayer long enough, Gregory promises, we will find the vision we need that today is not the end of the story because a savior is still at work. The God who was so clearly faithful in our past is going to be faithful today, tomorrow, and through eternity. And then we are led to humility in gratitude that God is with us.
But remember, the monks engaged in this journey through prayer as a daily routine. Don't be dismayed if after getting a glimpse of hope you find yourself again humbled in agitation. That's a daily invitation to prayer. Along the way you will keep seeing ways God is at work today, which leads back again to humility in gratitude.
I am grateful for glimpses of God's salvation through the heroism of health-care workers who tirelessly put themselves in harm's way by caring for the sick. I'm grateful for the leaders around the world who have made hard choices to put human lives above tax revenues and public convenience. I'm so grateful to our Council and other members and friends of Faith Community who are doing whatever it takes to ensure we are still a high-functioning, loving community of compassion and care.
And when anxiety and agitation come knocking the next day, we have no way to find the perfect love that casts out fear apart from prayer. It's humbling
In the love of Christ,
Pastor Catherine
(With appreciation for M. Craig Barnes, President of Princeton Theological Seminary and author of The Pastor as Minor Poet.)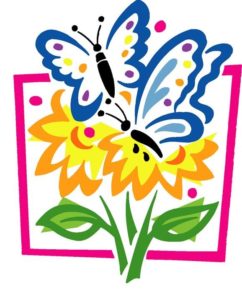 Under the state's shutdown order, why is it OK to go to the grocery store or Walmart, but it's not OK to go to church? Both are big buildings that have a lot of people in them. What's the science behind this?
From an article in the Chicago Trib – "We'll give it a shot: While we don't have all the answers, we are holding off on church services for now because:
1) Lessons learned from the Mount Vernon, Washington, choir outbreak earlier this year where 53 choir members became sick and two died. One symptomatic person attended a rehearsal and likely sickened the rest. A published Centers for Disease Control and Prevention report on the outbreak determined that the act of singing – vocal chords that push droplets into the air – caused the COVID-19 virus to spread more than it would in other spaces, such as a grocery store, unless there's an outbreak of singing at your local Jewel – which is unlikely.
2) Religious services also involve handshaking, breaking of bread, passing of trays, Sunday school and preaching, all within the confines of the church – not all buildings are spacious – for an hour or longer. Even under social distancing rules and facial coverings, the closeness and traditions of a religious service can make it riskier than a trip to the store."
That's the situation today – but it doesn't mean churches should remain closed in two weeks or two months.
Our Church Council will be meeting on Tuesday, June 9, at 7:00 pm via Zoom to discuss this very topic. We have guidelines from the State of Illinois and from the Illinois Conference of the United Church of Christ – but the ultimate decision to open Faith Community for in-person worship rests with our Church Council acting as the congregation between our congregational meetings.
When we do re-open, you can be assured that all precautions to safeguard health and well-being will be implemented . . . I certainly have been thinking of this for the past couple months!
It is understandable that in this pandemic we feel particularly frustrated and vulnerable, separated from the very moorings that keep us steady and hopeful. But these limitations won't last forever . . . and we offer worship via Facebook and YouTube in the meantime, and I'm only a phone call away.
Courage and faith,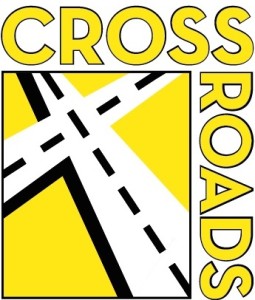 Crossroads Kids Club at Tioga
~ Faith Community in Action ~

One-by-one they arrive at the school – laden with curriculum notebooks – ready to show their identification – allowed to enter the fortress – coming with one purpose in mind – to share the love of God and the Good News of Jesus Christ with the Tioga Wolves! (That's the Tioga Elementary mascot – the Wolves).
Our first afternoon of Crossroads Kids Club was a success! Nine 3rd-5th grade students attended with 13 volunteer mentor/teachers from Faith Community. This dynamic team is composed of the following people: Jan Zator, Virginia Skinkys, Kathy Dewart, Barb Seltzer, Heather Smith, Rexene Carlstrom, Sue and Keith Schmitz, Randy Putman, Leo Figueroa, Kevin DeCherrie, and Jim Hamill.
With the leadership of Pastor Catherine and Matt Armstrong (founder of Crossroads Kids Club) this tremendous team prevailed against the unexpected onslaught of PTA parents competing for space and attention while setting up their Book Fair in our shared space. But with awesome Bible storytelling, science projects, praying, singing, and dancing to the "Nae Nae" video, our Faith Community crusaders prevailed even over the offer by a mom of either soccer or Kids Club!
Energized by compassion, commitment, and craziness – this team will continue telling the story of God's Love every Wednesday during the school year – until the last Wolves shall lie down with the lambs!