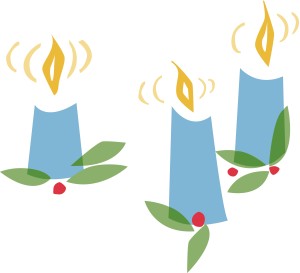 Are you ready for Christmas?
I was asked that question for the first time today. Ready for Christmas? I think the person was joking and wanted to be the first person to ask, so I smiled and lied, "Of course, I've been ready for weeks!"
Ready for Christmas. What does that mean?
Oh, I know when people ask it, it means, "Have you bought all the gifts yet that you are going to give? Is your house all decorated and tree trimmed? Have you got your Christmas cards sent? Have you got your turkey, ham or tofurkey yet?"
If that is what it means to be ready for Christmas then, no, I am nowhere near ready.
This year I want to be ready for Christmas in a different way.
This year I think I will be ready for Christmas when I have lifted my eyes above the horizon of my busy little life and see into the drama that God sees unfolding. All the possibility of untraveled paths, the potential of unexpressed dreams.
I will be ready when I allow myself to feel the pain of God as He/She sees the suffering caused by indifference and selfishness. "The people who have walked in darkness. . ."
I will be ready when I burn with a realization that God wants to enter into the human drama by being born in a quiet corner of my life and grow and be expressed through my living. ". . .have seen a great light."
I will be ready when hope flickers like a candle in a deep part of me driving out shadows of tired indifference and bored self-absorption and rises with an insistent chorus of Joy to the World!
This has been a difficult year. We have been challenged in ways that we have not been challenged before. We have dealt with a virus that has taken many lives and has damaged our economy in significant ways. We have dealt with viral misinformation and a resurgence in beliefs that we though had been dealt with in WW2. There is darkness all around us and yet we are called to see light in that darkness and to live in hope. This is a season where we talk about joy yet many of us are sad. My prayer is that we ground ourselves in the story of Christmas and that it lifts us to places of hope, comfort and joy. Christmas is something that we are to experience together. Our togetherness will be different this year but it is essential that we do everything we can to create this togetherness.
Not ready yet, but I'm getting there.
Pastor Phil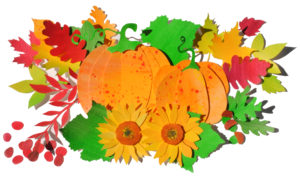 We are within days of an historic election. No matter which way it goes, some will be elated, others will be devastated. The question before us is, will we be united or untied. The only difference in those two words is where the "i" finds itself. I pray that the "I" finds its right place in America and we rediscover what it means to be, "we the people."
We are months into a global pandemic that has claimed well over two hundred thousand American lives, and we still don't seem to have it beat. It has affected every aspect of our lives and only by learning how to be united can we put this behind us.
We are weeks away from Thanksgiving where we remind ourselves that in spite of these days and months we do have a lot to be thankful for. We are weeks from Advent where we will be reminded to look for "that light that shines in the darkness," and we begin the annual pilgrimage toward the manger.
I am so thankful for our theological moorings, our spiritual foundation as we face what feels like unprecedented threats, dangers and challenges. We are grounded in a theology of hope, liberty, justice and compassion.
We are sent into the world as ambassadors of truth, mercy and goodness. The church rises and becomes its best self when facing hardships and challenges.
This is our moment to shine!
Blessings and Peace,
Pastor Phil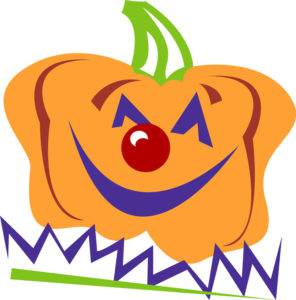 These are not normal times. Even though we are tentatively getting back together in worship, it is not normal. We have to limit the numbers, we have to wear masks, we have to stay apart, we can't sing together, we can't hang around afterwards and laugh and chat. Not normal at all.
We have all had to take a crash course in using digital and virtual platforms to support our being together. No, it is not the same, but it is better than nothing and we are doing our best to make it better every week. There are sound quality issues and camera distance issues and we have good people offering themselves in a spirit of generosity to help us through this time.
I would love to spend time with each one of you, getting to know your stories, your history with the church, your struggles and your joys, and your hopes for this church, but until this Covid-19 thing is behind us it is harder to make that happen.
Here is what I would appreciate. It would really help me in getting to know you and help me in reflecting back to all of you what I have learned about you. Please take a selfie and send it to me with a short note. In the brief note please just tell me a little about yourself. How long you have been a member, what drew you to the church, favorite memories, concerns, what you would like to see happen. And, include anything else you would like to share. Send this to, revphilprice8@gmail.com
No, these are not normal times but we don't have to be immobilized. The work of love and grace and connection has continued and must continue. The "ties that bind" will be different and we will create new ways to hold on to each other and care for each other. Allow the Spirit to bring someone to your mind. Hold them in your prayers. Send them a card or a note. Give them a call just to let them know you were thinking about them. Make someone's day!
We will get through this. Let's determine to come through it stronger and more connected. Let each of us do something today to make that a self-fulfilling reality.
It is my honor and pleasure to have been welcomed to be among you as your Transitional Pastor.
Blessings,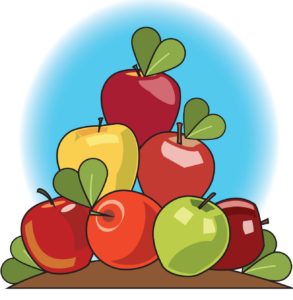 A Message From Faith Community Council
Hello members and friends.
We are about to embark on another new chapter in our church's history.
August 30th was Pastor Catherine's last time as our Leader and Teacher. It is truly bittersweet and with the constraints of Covid19, we were not able to celebrate in a manner fitting Faith Community.
One of our greatest strengths is fellowship and during this time it is the most difficult. We were only able to give virtual hugs and did not even have a cake to celebrate and you all know how much we love our goodies!
We wish Pastor Catherine, Steve and their family all the best. We know God will be with them every step of the way.
Now, to our new beginnings…
We would like to Welcome Pastor Philip Price, his wife Vickie, and family into our fold. Again Covid19 will be playing a role in our welcome as we are still exercising social distancing. We are anxious to experience his ideas. Pastor Phil will be starting on September 14th, as our Leader and Teacher. Welcome to Faith. Here is a little introduction.
**********************************************************************************************************************************************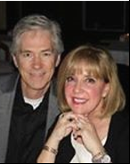 Greetings From Pastor Philip Price, Interim Minister
I am so excited to have been selected to be your transitional minister!
This "in-between" time is a critical time in the life of a church. The work that we do now helps the church to know itself and to make the right choice. Being clear on who you are is the most important factor in finding someone who will be a great match for your church. We have remembering, dreaming and connecting to do. Remembering will help us to mine the rich history of Faith Community UCC as there are elements of your past to be celebrated and reexamined. Some of them may become beacons or guiding lights into your future. Others may have lived out their purpose and are no longer expedient or necessary and must be let go to reach for ministry opportunities that are in front of us right now. Dreaming will help us to be open to the Spirit and will remind us that God never expects us to be perfect or powerful, only available. We will also work on strengthening the bonds between the members, with our denomination and with our community. When Spirit meets available hearts, amazing things happen!
My wife Vicki, and I, live in Glen Ellyn. We have six children, most of them launched, one still in university. And, we have five grandchildren!
I have served large and small churches in Canada, California, Florida, Georgia, Texas and Illinois. I have been the called minister in many of them and an Intentional Interim in several.
I am looking forward to getting to know you and together creating the vision and doing the work of discernment that will bring the next chapter of your ministry in Bensenville into being.
My start date is September the 14th, so, see you soon!
Pastor Phil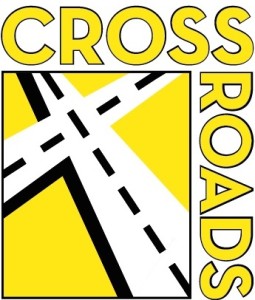 Crossroads Kids Club at Tioga
~ Faith Community in Action ~

One-by-one they arrive at the school – laden with curriculum notebooks – ready to show their identification – allowed to enter the fortress – coming with one purpose in mind – to share the love of God and the Good News of Jesus Christ with the Tioga Wolves! (That's the Tioga Elementary mascot – the Wolves).
Our first afternoon of Crossroads Kids Club was a success! Nine 3rd-5th grade students attended with 13 volunteer mentor/teachers from Faith Community. This dynamic team is composed of the following people: Jan Zator, Virginia Skinkys, Kathy Dewart, Barb Seltzer, Heather Smith, Rexene Carlstrom, Sue and Keith Schmitz, Randy Putman, Leo Figueroa, Kevin DeCherrie, and Jim Hamill.
With the leadership of Pastor Catherine and Matt Armstrong (founder of Crossroads Kids Club) this tremendous team prevailed against the unexpected onslaught of PTA parents competing for space and attention while setting up their Book Fair in our shared space. But with awesome Bible storytelling, science projects, praying, singing, and dancing to the "Nae Nae" video, our Faith Community crusaders prevailed even over the offer by a mom of either soccer or Kids Club!
Energized by compassion, commitment, and craziness – this team will continue telling the story of God's Love every Wednesday during the school year – until the last Wolves shall lie down with the lambs!