A Message from Pastor Phil
"Apple trees don't eat apples. . ."
What a pleasure it was to see the church filled with people on Easter Sunday! We are called to be an Easter people. People who have seen what the Good Friday world does to people but rather than hiding in fear we rise and offer ministries of grace and forgiveness. We are called to be part of a body where we offer our gifts in ministry and we receive other people's gifts as we welcome them to minister to our needs. Our gifts are given to us to give us something to share. It is in being generous with ourselves that we feel most connected to the Divine presence of the universe. It is in the sharing of our gifts that we experience joy and connection.
It has never been easy being an Easter people. There is no question that we need a kind of "resurrection" in the life of our church. No one minds talk of resurrection and most folks will support that kind of imagining. The problem is always going through the "Good Friday" part of the journey toward resurrection. The painful reality is however, that there can be no experience of resurrection if we are not willing to go through "Good Friday." Good Friday is always about dying. Dying to pride, sub agendas, yesterday's glory days, what we were. It is about being able to get past hurts and saying, "Father forgive them for they know not what they do." It is about letting go of personal agendas and praying "not my will, but thine be done." If we are able to accept the death of what was so we can reach out to what yet may be, there is no question that this church can rise again to new life and new possibilities!
This is the season of Easter and we are now journeying to Pentecost. Let's open ourselves to receive the Spirit of Life into our living and being!
God be with us all as we dream, and pray, and minister!
Pastor Phil
A Message From Faith Community Council September 2020
Hello members and friends.
We would like to Welcome Pastor Philip Price, his wife Vickie, and family into our fold. Again Covid19 will be playing a role in our welcome as we are still exercising social distancing. We are anxious to experience his ideas. Pastor Phil will be starting on September 14th, as our Leader and Teacher. Welcome to Faith. Here is a little introduction.
**********************************************************************************************************************************************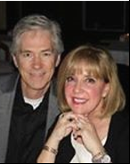 Greetings From Pastor Philip Price, Interim Minister
I am so excited to have been selected to be your transitional minister!
This "in-between" time is a critical time in the life of a church. The work that we do now helps the church to know itself and to make the right choice. Being clear on who you are is the most important factor in finding someone who will be a great match for your church. We have remembering, dreaming and connecting to do. Remembering will help us to mine the rich history of Faith Community UCC as there are elements of your past to be celebrated and reexamined. Some of them may become beacons or guiding lights into your future. Others may have lived out their purpose and are no longer expedient or necessary and must be let go to reach for ministry opportunities that are in front of us right now. Dreaming will help us to be open to the Spirit and will remind us that God never expects us to be perfect or powerful, only available. We will also work on strengthening the bonds between the members, with our denomination and with our community. When Spirit meets available hearts, amazing things happen!
My wife Vicki, and I, live in Glen Ellyn. We have six children, most of them launched, one still in university. And, we have five grandchildren!
I have served large and small churches in Canada, California, Florida, Georgia, Texas and Illinois. I have been the called minister in many of them and an Intentional Interim in several.
I am looking forward to getting to know you and together creating the vision and doing the work of discernment that will bring the next chapter of your ministry in Bensenville into being.
My start date is September the 14th, so, see you soon!
Pastor Phil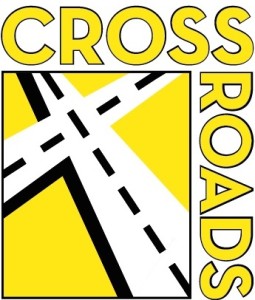 Crossroads Kids Club at Tioga
~ Faith Community in Action ~

One-by-one they arrive at the school – laden with curriculum notebooks – ready to show their identification – allowed to enter the fortress – coming with one purpose in mind – to share the love of God and the Good News of Jesus Christ with the Tioga Wolves! (That's the Tioga Elementary mascot – the Wolves).
Our first afternoon of Crossroads Kids Club was a success! Nine 3rd-5th grade students attended with 13 volunteer mentor/teachers from Faith Community. This dynamic team is composed of the following people: Jan Zator, Virginia Skinkys, Kathy Dewart, Barb Seltzer, Heather Smith, Rexene Carlstrom, Sue and Keith Schmitz, Randy Putman, Leo Figueroa, Kevin DeCherrie, and Jim Hamill.
With the leadership of Pastor Catherine and Matt Armstrong (founder of Crossroads Kids Club) this tremendous team prevailed against the unexpected onslaught of PTA parents competing for space and attention while setting up their Book Fair in our shared space. But with awesome Bible storytelling, science projects, praying, singing, and dancing to the "Nae Nae" video, our Faith Community crusaders prevailed even over the offer by a mom of either soccer or Kids Club!
Energized by compassion, commitment, and craziness – this team will continue telling the story of God's Love every Wednesday during the school year – until the last Wolves shall lie down with the lambs!