Monthly letter from Pastor Catherine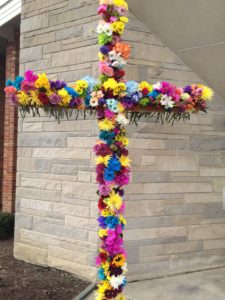 After the first Easter morning, nothing for the followers of Jesus was ever the same again.
Up until that point, Jesus might have said and done some perplexing things but nothing that couldn't be understood in his role as a teacher and miracle-working prophet. Others had come preaching peace and love. Others had come working miracles. Others had travelled as itinerant preachers. Others had died at the cruel hands of the Romans. But on Easter morning all of that changed.
Now Jesus was present with his followers in a new and radical way. Each time he was present in those early days, his followers didn't always recognize him at first. He was the same Jesus and yet he was somehow different, and he promised to be present with them from then on in a different way than walking alongside them on the dusty roads of Palestine.
Jesus' great prayer, in the gospel of John, prepares disciples for a new and radical presence, which will transform their relationships with each other so much that they become like the relationship between Jesus and God; united in oneness.
This is the community to which we are called by God in this Easter season, a community of oneness in our faith in Christ in which love is our highest aspiration. A community where for the sake of our life together we are willing to see things as they really are not as we might like them to be, or might fervently wish they were, or as we think they should be, but actually as they are. In the loving care of community we can have the courage to look, clear-eyed at ourselves, knowing that we are loved by God – as we are, not as we wish we could project ourselves to be. We can speak and act truthfully when we see injustice and unfairness in our families, our communities, and beyond.
"That they may all be one" – is our United Church of Christ motto – and the hope and prayer of our Savior.
Blessings on The Way of Jesus Christ,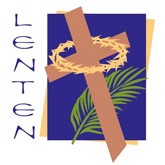 Four thousand years ago a momentous meal took place. Sitting around the table were Moses, his brother Aaron, sister Miriam, and the multitudes of Israelites preparing to leave Egypt. It was the first Passover meal.
Nearly fourteen hundred years later, Jesus sat at a similar meal with his disciples. The story of Moses and his leadership in the journey from Egypt to the Promised Land was retold. When Jesus and his friends ate that Passover meal, they were a small band of Israelites living in the midst of the oppressive Roman Empire, and Passover's story of freedom and resistance to powerful political rulers resonated with poignancy and passion.
Jesus' Passover meal, of course, became one of the most famous Passover meals in history. It both drew on and recreated the events of the original Passover from Egypt, and it foreshadowed the world-changing events of Jesus' death. It has been immortalize in innumerable pieces of Western art, most famously Leonardo da Vinci's masterpiece The Last Supper, and is remembered and reenacted by Christian communities around the world every time we celebrate Holy Communion (otherwise known as Holy Eucharist, or the Lord's Supper).
So the Passover meal is one of the interesting places that Judaism and Christianity intersect – intersections that are, at once, rich, complicated, and engaging and sometimes tense. Jews – even Jews who observe very few other religious rituals – celebrate a Passover seder each year, a meal that commemorates the events of the original exodus from Egypt. Christians celebrate Jesus' Passover seder when we take Communion and specifically recall Jesus' Last Supper on Holy Thursday, Maundy Thursday. (Please see later in this newsletter the invitation to our Christian Passover Seder Meal to be served on Maundy Thursday, April 9, 2020, 6:00-8:30 pm).
But, more fundamentally is the radical claim that one meal – one momentous meal, the Passover seder – can in fact change our lives.
Passover is God's invitation for each of us to become free.
God invited the Israelites four thousand years ago . . .
God invited Jesus and his disciples 2,000 years ago . . .
and we are invited today . . .
will we accept this invitation to freedom . . . in God's love?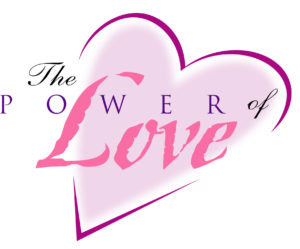 When the song of the angels is stilled,
when the star in the sky is gone,
when the magi and shepherds have found their way home,
the work of Christmas is begun:
To find the lost and lonely one,
to heal the broken soul with love,
to feed the hungry children with warmth and good food,
to feel the earth below, the sky above!
To free the pris'ner from all chains,
to make the powerful care,
to rebuild the nations with strength of good will,
to see God's children ev'rywhere! Jim Strathbee, 1969, in response to a Christmas poem by Howard Thurman
"To bring peace among the people" – is the calling of the disciples of the one we know as the Prince of Peace.
We just sang this hymn on Sunday, January 5, 2020 in our worship.
Threats to that peace are numerous and can be felt in all corners of the globe. Today especially we are mindful of the global unrest ensuing given the
latest actions
of the United States and Iran. Both governments have taken steps that the other could determine to be an act of war – a war this world does not want, does not need and will not win. It is a war that many fear, once started, could trigger disasters felt in every part of the world.
I invite all who are willing and able to commit to a day of fasting for peace – a personal commitment of spiritual practice and discipline centering on the mindfulness that makes for peace between peoples and nations.
Please also feel free to contact your elected representatives and let them know that you are participating in a time of prayer and fasting for peace and would encourage them to use the power of their office to do what they can to avoid any further escalation which could lead to war.
In the words of a beloved hymn, "Let there be peace on Earth, and let it begin with me."
Your humble servant in Christ,
Pastor Catherine

"The Lord is my light and my salvation; whom shall I fear? The Lord is the stronghold of my life, of whom shall I be afraid?"
– Psalm 27:1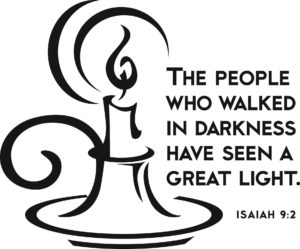 As I write on December 17, the sun came up this morning at 7:14 a.m. and will set this afternoon as 4:21 pm., so that the day is more dark than light. In Chicagoland, night is polluted by artificial light – so many light bulbs aglow. Darkness is complete and deep over in Michigan or up in Wisconsin, way out in the country. When city people come to visit, they get jumpy after dark. Christian people do too, leading me to wonder where we got the idea that darkness exists chiefly to be vanquished.
Biblically speaking, darkness is the pits. In the first testament (Old Testament), light stands for life and darkness for death. When God is angry with people, they are plunged into darkness. Locusts darken the land. People grope in the dark without light, for the day of the Lord is darkness and not light.
In the second testament (New Testament), light stands for knowledge and darkness for ignorance. When the true light comes into the world, the world does not know him. He has come so that everyone who believes in him should not remain in the darkness, but they love darkness more than light. On the day he dies, darkness descends on the land from noon until three. First John sums it up: "God is light and in him there is no darkness at all."
This strikes me as a problematic teaching here at the end of Advent, the church season of deepening darkness, when Christians are asked to remember that we measure time differently from the dominant culture in which we live. We begin our year when the days are getting darker, not lighter. We count sunset as the beginning of a new day. However things appear to our naked eyes, we trust that the seeds of light are planted in darkness, where they sprout and grow we know not how. This darkness is necessary to new life, even when it is uncomfortable and goes on too long.
Ask any expectant mother if she wants her baby to come early and she will say no, she does not. As badly as her back hurts, as long as it has been since she has seen her toes, she is willing to wait because the baby is not ready yet. The eyelashes are ready, but not the fingernails. The kidneys are ready, but not the lungs. Those wing-shaped sacks are still preparing to make the leap from fluid to air. There is still more time to do in the dusky womb, where the baby is growing like a seed in the dark.
The child's parents may never be ready, especially if this is their first. They want this; they are terrified of this. They planned for this; they cannot imagine how this happened. Meanwhile, they have a few baby-less weeks to go, which they can put to good use. They can make sure the nursery is ready. They can learn to sing some lullabies. They can think about what it means to bring a human being into the world, and what it will take to raise this child up into his or her full humanity. All they cannot do is hold a baby in the light, because the baby is still in the dark.
The church waits like this during Advent—adamantly refusing to sing the songs pouring from loudspeakers at every shopping mall, stubbornly counting the days, puritanically declining to open any presents—because the baby is not ready yet, which means that we are not ready either. We have some time in the dark left to go.
There is one word for darkness in the Bible that stands out from the rest. It shows up in the book of Exodus, at the foot of Mount Sinai, right after God has delivered Torah to the people: "Then the people stood at a distance, while Moses drew near to the thick darkness where God was" (20:21).
This is araphel, my concordance says, the thick darkness that indicates God's presence as surely as the brightness of God's glory—something God later clarifies through the prophet Isaiah, in case anyone missed it earlier. "I am the Lord, and there is no other. I form light and create darkness, I make weal and create woe; I the Lord do all these things" (Isa. 45:6–7).
Here is a helpful reminder to all who fear the dark. Darkness does not come from a different place than light; it is not presided over by a different God. The long nights of Advent and the early mornings of Easter both point us toward the God for whom darkness and light are alike. Both are fertile seasons for those who walk by faith and not by sight.
Even in the dark, the seed sprouts and grows—we know not how—while God goes on giving birth to the truly human in Christ and in us.
For "the people walking in darkness have seen a great light" ~ Isaiah 9:2.
God's blessings of growth in the New Year,
Pastor Catherine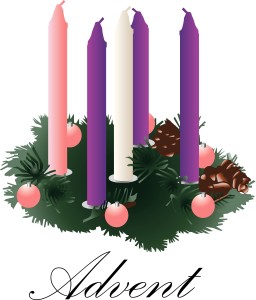 Do you know what the problem with Advent hymns is? Nobody wants to sing them. Well, at least they aren't as popular as the Christmas carols. Throughout the years of my ministry, I would select "O Come, O Come Emmanuel" or "Come, Thou Long-Expected Jesus" for the service on the first Sunday of Advent – and people would tolerate them. But, if on the second Sunday, I used more Advent hymns, someone would stop me after the service and ask, "Can't we sing some Christmas carols? As the Sundays of Advent, and my years in ministry, progress – I use less Advent hymns and more and more Christmas carols during the four weeks of Advent.
The problem is that Advent is out of sync with our culture. On the church calendar, the liturgical year begins with Advent, which starts four Sundays before Christmas Day. On the street, however, the weeks leading up to December 25 are the "Christmas season," for which Christmas music, both secular and sacred, is the soundtrack. So, to be singing Advent music in church during the period seems to many to be discordant. If, in addition, I wouldn't put Christmas carols into worship until Christmas Eve – and then continue singing them for two more weeks – covering the time period the church calendar designates as the "season of Christmas" – exactly when the rest of the world has moved on to other music, I would be putting the church at variance with the culture once more.
Maybe the real issue with Advent hymns isn't the competition from the carols, but that Advent doesn't have a primary theme the way Christmas does – with its birth-of-Christ story.
There are some parallels between Advent and Lent, with each being a preparatory season for the one to follow (Advent for Christmas, Lent for Easter). Lent is better known as a time for penitence and renewal, whereas Advent tends to be overshadowed by the secular "Christmas holidays" – but that is even more reason to take meditative Advent breaks from the roar of the festivities to focus on spiritual growth and renewal.
To emphasize, I said that Advent doesn't have a primary theme the way Christmas does – Advent has several good themes that are very worthwhile for our faith and our lives. We shouldn't run unthinkingly through this Advent season.
This Advent season, to emphasize these great Advent themes, I've decided to speak of the highways which are used for traveling on and moving through somewhere – to get from one place to another. We run our cars, trucks, motorcycles, bicycles, and sometimes our feet on the highways of life, often without seeing what we run through in order to reach our destination. I'm not trying to rush you through Advent. I want your journey through this liturgical season to be filled with understanding, appreciation, gladness, and growth in God's Spirit.
Come travel the highways of Advent with me – and pay attention to the scenery.
On the Way of Jesus Christ,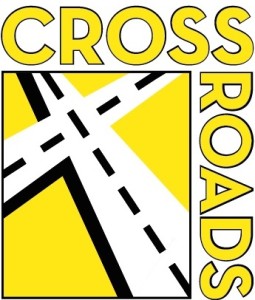 Crossroads Kids Club at Tioga
~ Faith Community in Action ~

One-by-one they arrive at the school – laden with curriculum notebooks – ready to show their identification – allowed to enter the fortress – coming with one purpose in mind – to share the love of God and the Good News of Jesus Christ with the Tioga Wolves! (That's the Tioga Elementary mascot – the Wolves).
Our first afternoon of Crossroads Kids Club was a success! Nine 3rd-5th grade students attended with 13 volunteer mentor/teachers from Faith Community. This dynamic team is composed of the following people: Jan Zator, Virginia Skinkys, Kathy Dewart, Barb Seltzer, Heather Smith, Rexene Carlstrom, Sue and Keith Schmitz, Randy Putman, Leo Figueroa, Kevin DeCherrie, and Jim Hamill.
With the leadership of Pastor Catherine and Matt Armstrong (founder of Crossroads Kids Club) this tremendous team prevailed against the unexpected onslaught of PTA parents competing for space and attention while setting up their Book Fair in our shared space. But with awesome Bible storytelling, science projects, praying, singing, and dancing to the "Nae Nae" video, our Faith Community crusaders prevailed even over the offer by a mom of either soccer or Kids Club!
Energized by compassion, commitment, and craziness – this team will continue telling the story of God's Love every Wednesday during the school year – until the last Wolves shall lie down with the lambs!