A Message From Pastor Greg…
MARCH 2023
Each year as Lent approaches, many of us find ourselves asking how to mark this season of renewal. It has become a tradition in many denominations to "give something up" for Lent, like sweets or caffeine, for example. I'm all for giving up things that don't suit us well, but I also like the idea of taking things on and establishing new habits. This Lent, I'm doing a couple things. I'm participating in a carbon fast to find ways to reduce our environmental carbon footprint. You can sign up for a weekly email at climatestewards.org.
Another thing I'm doing is a reflection at the end of each day. The three questions for reflection come to me from a colleague. It's really easy to remember, but I suspect it's going to be challenging to live into:
Did I see something beautiful today?
Did I say something beautiful today?
Did I do something beautiful today?
If I cannot answer these questions affirmatively, then I know my work is not done. I guess that's a good question for Lent: "what have I left undone?"
Blessings on the Lenten journey of returning home to who we are!
FEBRUARY 2023
I am excited to officially begin our mutual ministry together! My first day in the office will be February 7. I hope to unpack and settle-in quickly before my first meeting with the Spiritual Life Committee that evening.
At the top of my list of things to do (besides working with the committee to find a music director!) is to get to know you. Once I settle-in and meet with Council, I'll be establishing office hours and scheduling times to visit, either in-person or by phone or Zoom.
It's important to me that we say hello well, that I have an opportunity to hear your story, what your hopes are for our church, and how we can minister together to reach the goals we've identified, to grow together in faith both as individuals and as a community, and to have fun and enjoy each other along the way.
As we begin together, I offer a blessing I paraphrased from John O'Donohue in his book, "To Bless the Space Between Us."
May our new work excite our hearts,
kindle in our minds a creativity to journey beyond
old limits of all that has become wearisome.
May our new work honor and celebrate the past,
yet challenge us toward new frontiers,
calling forth undiscovered gifts.
May the Holy One cause us to be fair in our expectations,
compassionate in our criticism,
generous in encouragement
to awaken the gifts in each other's hearts,
all in service of our God.
Nos vemos pronto!/See you soon!
Pastor Greg
JANUARY 2023
Hellos and Good-byes. . .
Every hello has built into it a good-bye. There are no exceptions. That is one of the hard edges of reality. We can bruise ourselves against it or we can dance with it.
Let's dance!
It has come time to play out the other side of the hello that we experienced about two and a half years ago when I stood for the first time in your pulpit and was introduced as your Transitional Pastor.
As we all knew then, the Transitional Pastor's job is to be the "in between" pastor and to help the congregation in the search process until you find, and vote on, who you have selected to be your next Pastor. That has happened, so the job of transition is over, and it is time to say good-bye.
We have also done the work of being the church. We have cared for each other. We have blessed much loved saints on their way to their reward. We have hunkered down and held on through a global pandemic. We have clarified, owned, and stated our identity as an Open and Affirming church. We have tried to be faithful to what it is to be God's people in our world.
Now, it is my job as transitional minister to get out of the office, out of the role, out of the pulpit, so that a vacancy is felt. A vacancy that you yearn to fill, are excited to fill, and do the work of preparing for the coming big hello! Your eyes and attention need to be on the future and for that to happen I need to fade gracefully into your past.
In the few weeks before your Pastor Greg arrives, the work of preparing for the welcome will be job one. Please participate in and support the work of welcoming him into your church, your lives, and your hearts!
At the time of this writing, I am in conversation with several churches who are exploring a "hello" with me. I do not know what the future holds, but I am hopeful and confident that wherever I go there will be good people, just like you, to welcome me and to invite me into ministry in their community of faith.
Blessings and peace. It truly has been a joy and a pleasure to be with you and part of you during this brief, "in-between" time.
Blessings, Pastor Phil
DECEMBER 2022
How to prepare for Christmas.
Know that preparation takes time. In the church, we take four weeks. It shouldn't feel rushed. Let Advent breathe. Let it come to you gently and then let the awareness settle in on us like the gentle glow of a defiant candle that holds up it's light against the darkness in a silent night.
We are preparing to receive a calm gentle light in the middle of a storm of darkness that is unsettling if not terrifying. The darkness wants us to be afraid. When we are afraid, we are easily manipulated and dominated. When we are afraid, we are vulnerable to pseudo heroes who want to save us and protect us but who invariably are revealed to be the fox who the frightened hens voted in as ruler of the hen house.
We have celebrated the Hanging of the Greens. It brings the symbols and images of Christmas into our worship place. It connects us with generations past who have also decorated and prepared. Plan to have special meals. We are a table people. At the table we are fed body, mind, and spirit, and we are brought into deep togetherness. Plan to give gifts. In giving we connect with the heart of a generous and giving God. Be mindful of the lowly. It was in the most lowly that the highest God was revealed and given.
Christmas is a contrarian story. It invites us to light candles of hope, peace, joy, and love! It invites us to hear the story of a young woman who had no place to have her baby, but shepherds came because they had heard from angels who announced joy and peace at this baby's birth. It invited us to kneel with Magi and offer gifts to this child who then must flee as a refugee from a tyrant intent on killing him. Advent gives us time to reflect on how welcoming this baby into our lives and into our world might change things. How it might open a narrow pathway out of fear and into an experience of joy!
Blessings, Pastor Phil
November 2022
What a difference a month makes!
A month ago, we were despairing if we would ever get there, and now on November 6th a Candidate will be introduced to you, lead worship, and be voted on!
It is all happening in the month where we celebrate Thanksgiving. That pause in the year when we stop the noise and the incessant chatter of complaints, and let ourselves become aware that, almost in spite of ourselves, it really is a "Wonderful World."
A huge thanks goes out to the Search Committee who during a pandemic and a different world, in the church/minister employment balance, persevered and delivered. Kudos to you!
Thanks to the congregation for your patience and engagement. To bring clarity for the Search Team we engaged in the Open and Affirming sacred conversation, and then voted our truth that we are in fact, open and affirming.
You are turning the page to the next chapter of the story that is Faith Community UCC. Let's immerse this moment in prayer. Prayer for boldness as you welcome new leadership and step into the future that you will work and pray into being.
Pastor Phil
October 2022
October. Leaves lose their ability to turn sunlight into energy and in a final burst of color, let go of the life they once held and drop to the earth to be recycled and reborn into new life. The days are becoming noticeably shorter, and we know that very shortly we will be putting away summer bathing suits and short sleeves, and finding those sweaters and fleece lined jackets. Winter is coming. It is the month of Halloween, pumpkins, goblins, witches, and trick or treats. It is the month we celebrate Totenfest and remember those who we have lost in the previous year.
Having just had our special Sunday for the relaunch of Sunday School we are aware of the challenges of Covid-19. It has been well covered that some folks have "long Covid," and continue to live with the effects of having had Covid-19. I don't think it has been covered as much how churches are suffering from a kind of long Covid. I read somewhere that attendance in all churches is down about 30% post Covid. During Covid we had to change patterns of connection and involvement, and we couldn't be together in the ways that are normal for churches to experience togetherness. Yes, we stretched and learned how to do Zoom and digital worship, and while it was incredibly important and certainly helped us to hang on, it wasn't the same.
The only way for our church to get over long Covid is for us all to come back! We need you to be a part of our present so that our church can continue in the future to be a vital ministering presence in our community.
Blessings, Pastor Phil
September 2022
Thinking about Life. . .
Here is another one from a dear friend that I hardly knew but whose writings and thoughts challenged me, opened my mind, and gave me fresh perspectives. Thanks, Dale.
He apparently walked on water, miraculously fed thousands, healed the sick, gave sight to the blind, and was raised from the dead. Most of the people living during his day missed it. They were busy doing something else. They were not evil people – just distracted. They had jobs and families. Obligations, appointments, crises, promises, and all of the things that make for a busy life, kept them from seeing the greatest thing that could ever happen.
Those who saw were those that left their jobs – at least temporarily. Sometimes they had no job at all, but were beggars at the city gate, or too sick to be involved in the normal day-to-day events of life. The marginalized seemed to have the best shot at him. They were looking for something that was not normally happening anyway. The same is true now. Church belongs to those to whom it is an interruption in life. It is often the habit of the poorer or the sick in need of hope. The rest are just too busy with their "successful" lives.
It is not merely about income but expectations. Matthew was a successful tax collector, willing to walk away from a virtual monopoly to follow a near penniless carpenter – with words unlike any other. Simon Peter had a thriving and demanding business too. A holy curiosity got them.
We don't lack for demands or distractions. We just ignore the holy curiosity. We are just comfortable enough to temporarily scratch the spiritual itch. We have our psychologies and our sciences. We are young enough, and successful enough, and busy enough to miss the point of it all – if we are not careful. We dare not bury our holy curiosity in a shallow grave of busyness. Just look what we would miss!
Dale Andrews
July 2022
Get real. . ."
"You've got to face reality. . ."
"Be realistic, you've got to get your head out of the clouds. . ."
Everyone of us has heard these words in a scolding, disapproving tone.
What I like about being a follower of Jesus is that we don't have to listen to or be judged by these words. We are not called to be "realists" and we are not a part of a story where the realists are the hero's.
Moses was hardly being realistic when he decided to go and tell Pharaoh to let all the slaves go after he had had a conversation with a burning bush.
Abraham and Sarah were not being realistic when they had a conversation about starting a family and they were both in their eighties.
David was not facing reality when he decided to go toe to toe with that giant.
History is shaped not by realists but by dreamers; people who do not bow to the limits and boundaries of reality.
Cynicism is often presented as more rational and realistic than faith but it puts us in the role of spectators of reality rather than in the role of co-creators of reality.
Faith is a creative force that is able to see a college graduate where cynics see someone statistically destined for prison. Faith sees well being and peace, and climbs the mountains to create it, where as cynics see perpetual cycles of destitution and violence, sigh knowingly, and shake their heads in apathy.
Faith looks at reality and says, "That can be improved upon."
Cynicism looks at reality and says, "That's the way it is, nothing you can do about it."
As followers of Christ we are not called to bow to reality, we are called to shape reality.
When reality is allowed to be "the way it is," and we cede to its power, it has become the most dangerous of the false gods.
Reality is to be bent and shaped by the faith of those who dare to see beyond what is, and see into being what is yet to be!
I feel so blessed to be here with you during this time. Have a wonderful summer! Be amazed and be amazing!
Blessings, Phil
June 2022
This month I would like to share with you the thoughts of a minister colleague of mine that I only slightly knew but whose writings have touched me in deeper places than many of the writers who have been published widely. He passed on a few years ago. He was a small church, small town minister, certainly not widely known, but who had a kind of clarity and way with words that I found up-lifting. I stumbled across this the other day in my "long ago files" and it gave me a breath of hope.
"What the World Gets from Me Today"
By Dale Andrews
It is not likely that I will earn enough money today to feed all of the poor of the world. I am not likely to walk on water or call fire down from above on all of the enemies of good. More than likely, relatively few people will know that I am even on the planet today. However, that does not mean that the world will not be affected by me.
The same is true for you too. Don't hold your breath about being on national news at five o'clock today. Don't look for your name on the list of "movers and shakers" for the year. It will not be there. Instead, there is a more powerful way to change the world.
The main error people make is in the assumption that life is changed from the top down – that it is all about famous and powerful people making some sort of difference. That is not how God works. The world maintains this perception error, but it really cannot afford it much longer.
A poor carpenter elevated the spiritual consciousness of the whole world by his short life – lived as a member of a despised minority, in a remote part of the world, without so much as writing a book with his name on the cover. World change has more to do with simple humility and service than it does with fame – much more!
What the world gets from me today is a little higher consciousness than I had yesterday (hopefully). That does not sound like much, but in the greater scheme of things it may well be the purpose of the whole universe for all of us. What Jesus called his "Kingdom" has to do with returning to the tactics of God – finding those purposes again (a growing God-conscious). As we all grow in the awareness of the Eternal, all of the rest begins to change.
It is not about merely being religious or moral. It is about a certain "hunger" for an overall way of living that is "heavenly" while we are here (a world of peace and love), but it does not happen through political manipulation. It is not the result of any grand scheme. It is just one person at a time learning to transcend his or her own ego for the good of all.
Dale Andrews
Thanks, Dale, for how you shared the spark of your life while you were here.
Pastor Phil
"Apple trees don't eat apples. . ."
What a pleasure it was to see the church filled with people on Easter Sunday! We are called to be an Easter people. People who have seen what the Good Friday world does to people but rather than hiding in fear we rise and offer ministries of grace and forgiveness. We are called to be part of a body where we offer our gifts in ministry and we receive other people's gifts as we welcome them to minister to our needs. Our gifts are given to us to give us something to share. It is in being generous with ourselves that we feel most connected to the Divine presence of the universe. It is in the sharing of our gifts that we experience joy and connection.
It has never been easy being an Easter people. There is no question that we need a kind of "resurrection" in the life of our church. No one minds talk of resurrection and most folks will support that kind of imagining. The problem is always going through the "Good Friday" part of the journey toward resurrection. The painful reality is however, that there can be no experience of resurrection if we are not willing to go through "Good Friday." Good Friday is always about dying. Dying to pride, sub agendas, yesterday's glory days, what we were. It is about being able to get past hurts and saying, "Father forgive them for they know not what they do." It is about letting go of personal agendas and praying "not my will, but thine be done." If we are able to accept the death of what was so we can reach out to what yet may be, there is no question that this church can rise again to new life and new possibilities!
This is the season of Easter and we are now journeying to Pentecost. Let's open ourselves to receive the Spirit of Life into our living and being!
God be with us all as we dream, and pray, and minister!
Pastor Phil
A Message From Faith Community Council September 2020
Hello members and friends.
We would like to Welcome Pastor Philip Price, his wife Vickie, and family into our fold. Again Covid19 will be playing a role in our welcome as we are still exercising social distancing. We are anxious to experience his ideas. Pastor Phil will be starting on September 14th, as our Leader and Teacher. Welcome to Faith. Here is a little introduction.
**********************************************************************************************************************************************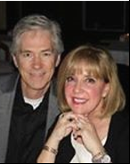 Greetings From Pastor Philip Price, Interim Minister
I am so excited to have been selected to be your transitional minister!
This "in-between" time is a critical time in the life of a church. The work that we do now helps the church to know itself and to make the right choice. Being clear on who you are is the most important factor in finding someone who will be a great match for your church. We have remembering, dreaming and connecting to do. Remembering will help us to mine the rich history of Faith Community UCC as there are elements of your past to be celebrated and reexamined. Some of them may become beacons or guiding lights into your future. Others may have lived out their purpose and are no longer expedient or necessary and must be let go to reach for ministry opportunities that are in front of us right now. Dreaming will help us to be open to the Spirit and will remind us that God never expects us to be perfect or powerful, only available. We will also work on strengthening the bonds between the members, with our denomination and with our community. When Spirit meets available hearts, amazing things happen!
My wife Vicki, and I, live in Glen Ellyn. We have six children, most of them launched, one still in university. And, we have five grandchildren!
I have served large and small churches in Canada, California, Florida, Georgia, Texas and Illinois. I have been the called minister in many of them and an Intentional Interim in several.
I am looking forward to getting to know you and together creating the vision and doing the work of discernment that will bring the next chapter of your ministry in Bensenville into being.
My start date is September the 14th, so, see you soon!
Pastor Phil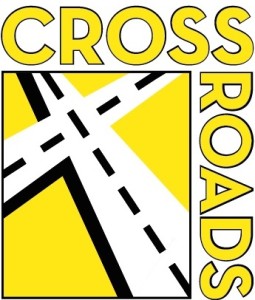 Crossroads Kids Club at Tioga
~ Faith Community in Action ~

One-by-one they arrive at the school – laden with curriculum notebooks – ready to show their identification – allowed to enter the fortress – coming with one purpose in mind – to share the love of God and the Good News of Jesus Christ with the Tioga Wolves! (That's the Tioga Elementary mascot – the Wolves).
Our first afternoon of Crossroads Kids Club was a success! Nine 3rd-5th grade students attended with 13 volunteer mentor/teachers from Faith Community. This dynamic team is composed of the following people: Jan Zator, Virginia Skinkys, Kathy Dewart, Barb Seltzer, Heather Smith, Rexene Carlstrom, Sue and Keith Schmitz, Randy Putman, Leo Figueroa, Kevin DeCherrie, and Jim Hamill.
With the leadership of Pastor Catherine and Matt Armstrong (founder of Crossroads Kids Club) this tremendous team prevailed against the unexpected onslaught of PTA parents competing for space and attention while setting up their Book Fair in our shared space. But with awesome Bible storytelling, science projects, praying, singing, and dancing to the "Nae Nae" video, our Faith Community crusaders prevailed even over the offer by a mom of either soccer or Kids Club!
Energized by compassion, commitment, and craziness – this team will continue telling the story of God's Love every Wednesday during the school year – until the last Wolves shall lie down with the lambs!