A special welcome to Rev. Melissa Douaire our Interim while Pastor Catherine is on Sabbatical
"LOVING OUR NEIGHBORS"
Please plan to attend! Wednesday nights: 5:45 – 7:00 p.m.
Timeline: 5:45 p.m. Gather in Dettmann Hall
6:00 p.m. Eat Soup or chili
6:30 – 7:00 p.m. Speakers & Questions
**Please bring your own drink. Water will be served.
Holy Happening Speakers:
3/13: Rev. Dr. Jorge Morales; retired UCC Fox Valley Conference Minister
TOPIC: Personal testimony, stating the influence and difference that the church has made on him and his family's lives.
3/20: Matt Armstrong; Executive Director of Crossroads Kids Club
TOPIC: Crossroads Kids Club, highlighting the history of the club and its growth in recent years and how this growth has impacted the communities in our area, especially Bensenville and beyond.
3/27: Jim Hamill; Representative of Bensenville/Wood Dale Food Pantry
TOPIC: Bensenville/Wood Dale Food Pantry, highlighting a bit of the history of the organization and the present growth and future needs and plans. Also, how the Food Pantry continues to serve and impact our Bensenville/Wood Dale population.
4/3: Leo & Columba Figueroa; President and members of Faith Community UCC
TOPIC: Personal testimony, stating the influence and difference the church has made on them and their family's lives.
4/10: Lara Schwarz; Community Liaison, with Supt. Dr. Jim Stelter; Bensenville SD 2 TOPIC: Current Bensenville Community trends and demographics, the community's needs, and how our local churches, specifically Faith Community UCC, can get involved.
A free-will offering will be received, benefitting the Bensenville/Wood Dale Food Pantry.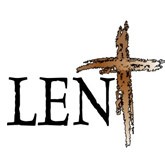 Mission Moment
One Great Hour of Sharing
One Great Hour of Sharing, as part of Our Churches Wider Mission, is the special mission offering of the United Church of Christ that carries God's message of love and hope to people in crisis. The UCC works with international partners to provide sources of clean water, food, education and health care, small business micro-credit, advocacy and resettlement for refugees and displaced persons, and emergency relief and rehabilitation. One Great Hour of Sharing also supports domestic and international ministries for disaster preparedness and response.
Through One Great Hour of Sharing, lives are literally changed daily. Your support provides clean water, food, medicines, shelter, healthcare, education and so much more. In 2017, the OGHS offering received over $2 million. Nearly sixty-five percent of UCC congregations participate annually.
On March 31st, members and friends of the United Church of Christ will have the opportunity to respond to all of these needs through One Great Hour of Sharing. Let's all give generously.
________________________________________________________________________________________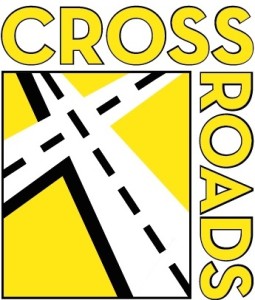 Crossroads Kids Club
A Tioga after school program
See flyers at Tioga or call church office to register
Faith Community in Action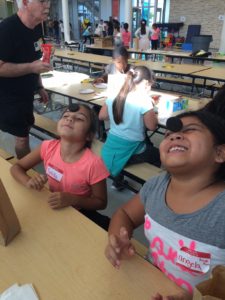 Crossroads Kids Club at Tioga –
One-by-one they arrive at the school – laden with curriculum notebooks – ready to show their identification – allowed to enter the fortress exactly at 3:00 pm – coming with one purpose in mind – to share the love of God and the Good News of Jesus Christ with the Tioga Wolves! (That's the Tioga Elementary mascot – the Wolves).
Our first afternoon of Crossroads Kids Club was a success! Thirty-five 3rd-5th grade students attended with 11 volunteer mentor/teachers from Faith Community. This dynamic team is composed of the following people: Jan Zator, Virginia Skinkys, Marcy Carr, Barb Seltzer, Rexene Carlstrom, Sue and Keith Schmitz, Randy Putman, Leo Figueroa, and Kevin DeCherrie.
The next week we were gifted with forty-five young people with a potential of fifty-four kids with completed sign-up sheets!! Thank God for the growth!! Now we need more mentors!!
With awesome Bible storytelling, science projects, praying, singing, crafts, dancing, games, treats, and prizes, our Faith Community crusaders are prevailing even over the offers by parents of "Either soccer or Kids Club!"
Energized by compassion, commitment, and craziness – this team will continue telling the story of God's Love every Wednesday during the school year – until the last Wolves shall lie down with the lambs!
______________________________________________________________________________________________________________
________________________________________________________________________________________
Helping Hands Circle of Faith Community U.C.C
Helping Hands Circle meets the second Wednesday of each month at 12:30 p.m. in Dettmann Hall.
________________________________________________________________________________________
Food Pantry Sunday is the third Sunday of each month.