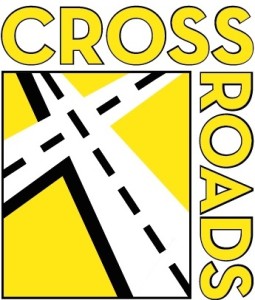 Crossroads Kids Club
A Tioga after school program
Starts Wednesday, September 19 at 3:15
See flyers at Tioga or call church office to register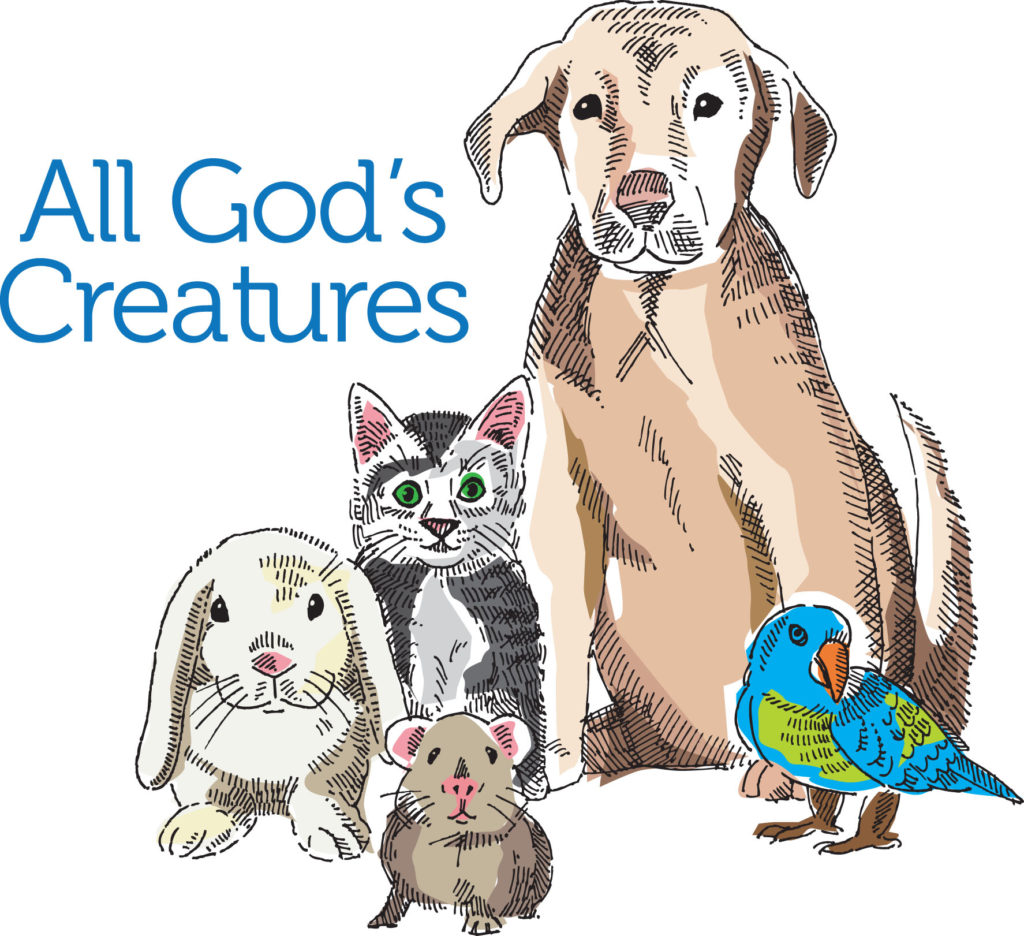 October 14, 2018 at 1:00 pm,
under the carport outside Dettmann Hall
Listen to the words of Jesus… "Truly I tell you, just as you did it to one of the least of these who are members of my family, you did it to me." —Matthew 25:40
This is a day of serving those we might consider "the least" of the kingdom of God. We gather

to honor St. Francis of Assisi, a saint who listened to God, who took care of creation, and who ministered to animals.
Animals are indeed important in our lives. We live with them. We play with them. They give us comfort and joy. But animals also help to nourish us. On this day, we honor both our pets and those animals who give us food, work on our farms, and are part of the cycle of life on our earth.
We also look to the example of Francis of Assisi in serving and giving to others.
Come to have your animal receive a personal blessing from Pastor Catherine.
Holy Hospitality on Halloween
– Wednesday, October 31, 4:00 to 7:00 p.m.
From ghoulies and ghosties
And long-leggedy beasties
And things that go bump in the night,
Good Lord, deliver us!!
We will continue opening our doors and hearts to our neighbors offering coffee, hot chocolate, clean bathrooms, and friendly faces to all as their children trick-or-treat in the church neighborhood.

Handouts will be shared with information about the beginnings of Halloween, All Saint's Day (Nov. 1), and Dia De Los Mertos/The Day of the Dead (Nov. 2) along with a suggested family prayer for these "holy days" and holidays. We're known as a friendly, inviting neighborhood church – wonderful – let's continue the gossip! Come enjoy our neighbors – all are invited and wanted!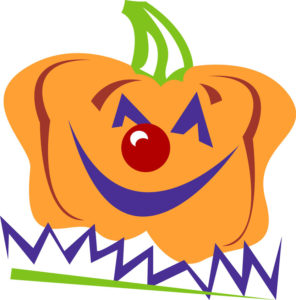 Totenfest, Sunday, October 28, 2018: The celebration of Totenfest is the church's time to remember those who have entered eternal life during the past year. It acknowledges our relationship with God who creates and who calls us home when our life's journey is complete. On Sunday, October 28th, during our worship service at 10:00 a.m., we will light candles in remembrance of loved ones we have lost during the past year. If you wish to have a loved one remembered, please call the church office at 630-766-1141 to request a form or to add a loved one. Please contact the church office by Friday, Oct.19th. In order to have time to prepare printed materials for the service, all names must be received no later than Friday, Oct. 19
th
.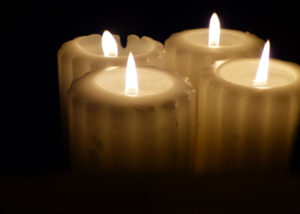 Feed My Starving Children
Sign up in Great Hall or call church office
Faith Community in Action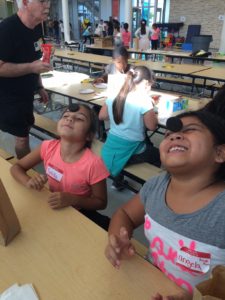 Crossroads Kids Club at Tioga –
One-by-one they arrive at the school – laden with curriculum notebooks – ready to show their identification – allowed to enter the fortress exactly at 3:00 pm – coming with one purpose in mind – to share the love of God and the Good News of Jesus Christ with the Tioga Wolves! (That's the Tioga Elementary mascot – the Wolves).
Our first afternoon of Crossroads Kids Club was a success! Thirty-five 3rd-5th grade students attended with 11 volunteer mentor/teachers from Faith Community. This dynamic team is composed of the following people: Jan Zator, Virginia Skinkys, Marcy Carr, Barb Seltzer, Rexene Carlstrom, Sue and Keith Schmitz, Randy Putman, Leo Figueroa, and Kevin DeCherrie.
The next week we were gifted with forty-five young people with a potential of fifty-four kids with completed sign-up sheets!! Thank God for the growth!! Now we need more mentors!!
With awesome Bible storytelling, science projects, praying, singing, crafts, dancing, games, treats, and prizes, our Faith Community crusaders are prevailing even over the offers by parents of "Either soccer or Kids Club!"
Energized by compassion, commitment, and craziness – this team will continue telling the story of God's Love every Wednesday during the school year – until the last Wolves shall lie down with the lambs!
______________________________________________________________________________________________________________
________________________________________________________________________________________
Helping Hands Circle of Faith Community U.C.C
Helping Hands Circle meets the second Wednesday of each month at 12:30 p.m. in Dettmann Hall.
________________________________________________________________________________________
Food Pantry Sunday is the third Sunday of each month.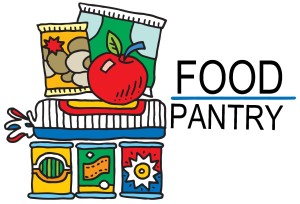 ________________________________________________________________________________________