A special welcome to Rev. Melissa Douaire our Interim while Pastor Catherine is on Sabbatical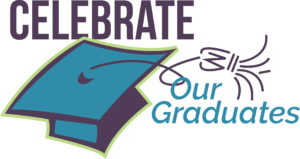 ATTENTION! 2019 GRADUATES…You are invited to a special recognition on Sunday, June 9th during 10:00 worship Please note that Pastor Catherine will be returning from her Sabbatical and will be with us on June 2nd. She is requesting that all high school and college graduates be present for worship on Sunday, June 9th for a special recognition.
Please contact Robin Smith at faithcommunityucc@sbcglobal.net with names. Also, allgraduates should contact the office with this additional information: Name, date of graduation, name of institution graduating from, degree/or concentration of classes, honors, activities/clubs/etc., parents'/grandparents' names. Finally, kindly let us know if you will be able to attend this special service and if you are willing to say a few words about your participation in and relationship with FCUCC. Please RSVP by May 15.
May Mission Moment ~ "The Way Forward" Acts 9:1-6, (7-20)
"Saul got up and was baptized, and after taking some food, he regained his strength." Acts 9:20
"Jesus said to Simon Peter, 'Feed my sheep….'" John 21:17
In an act of compassionate faith, the followers of the risen Christ share a meal with Saul, their former persecutor. Sharing food is a ritual long associated with peace-making. More than simple nutrients, food is imbued with the legacy of local soil, the people's covenant with the land, and the just or unjust practices of the community. Each morsel is laden with the culture, identity, and values of the communal body and the spirit of those who have gathered, grown, prepared and offered it. When Christians share food, we share the blessing and power of the body of Christ.
This has been true for Rev. Randy Mayer, pastor of Good Shepherd United Church of Christ in Sahuarita, Arizona, who welcomed an asylum-seeking family escaping domestic and gang violence in Honduras into his home in 2018. This was at the time the Department of Justice began changing the rules indicating that domestic and gang violence may not qualify families for asylum. "Having an Asylum Family sitting at your dinner table and on your couch watching TV in your living room is quite the experience as you are listening to the evening news," Mayer said. "Maybe that is the best way to get through an experience like this —having the stranger sitting right in front of you, loving her family and proving right before your eyes that the ugly rhetoric and hate filled comments have nothing to do with the truth."
As you walk in faith this week, consider taking the following acts to welcome others into the circle of God's grace:
· Meet your neighbors and invite them to enjoy a meal together.
· Work through your church to plan an immigrant welcoming dinner.
· Lift up in prayer those who seek asylum and those who would turn them away.
· Prepare food from a culture that is new to you and share with friends.
______________________________________________________________________________________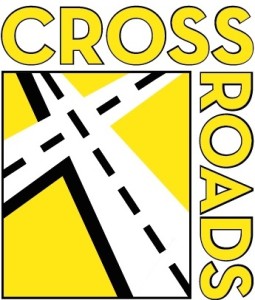 Crossroads Kids Club
A Tioga after school program
See flyers at Tioga or call church office to register
Faith Community in Action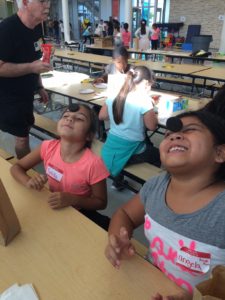 Crossroads Kids Club at Tioga –
One-by-one they arrive at the school – laden with curriculum notebooks – ready to show their identification – allowed to enter the fortress exactly at 3:00 pm – coming with one purpose in mind – to share the love of God and the Good News of Jesus Christ with the Tioga Wolves! (That's the Tioga Elementary mascot – the Wolves).
Our first afternoon of Crossroads Kids Club was a success! Thirty-five 3rd-5th grade students attended with 11 volunteer mentor/teachers from Faith Community. This dynamic team is composed of the following people: Jan Zator, Virginia Skinkys, Marcy Carr, Barb Seltzer, Rexene Carlstrom, Sue and Keith Schmitz, Randy Putman, Leo Figueroa, and Kevin DeCherrie.
The next week we were gifted with forty-five young people with a potential of fifty-four kids with completed sign-up sheets!! Thank God for the growth!! Now we need more mentors!!
With awesome Bible storytelling, science projects, praying, singing, crafts, dancing, games, treats, and prizes, our Faith Community crusaders are prevailing even over the offers by parents of "Either soccer or Kids Club!"
Energized by compassion, commitment, and craziness – this team will continue telling the story of God's Love every Wednesday during the school year – until the last Wolves shall lie down with the lambs!
______________________________________________________________________________________________________________
________________________________________________________________________________________
Helping Hands Circle of Faith Community U.C.C
Helping Hands Circle meets the second Wednesday of each month at 12:30 p.m. in Dettmann Hall.
________________________________________________________________________________________
Food Pantry Sunday is the third Sunday of each month.