Blue Christmas – Thursday, Dec. 20, 7:00 p.m.
The winter holidays are supposed to be happy times. Cheerful songs in the stores, bright decorations on the streets, parties with presents and punch. Peace on earth, good will towards God's people, tidings of comfort and joy. But what if you just don't feel that way? People mourning a lost loved one often experience a resurgence of grief during holidays. Holidays are very big times when families have rituals; rituals are predictable, comforting, provide security. Death interrupts some of those rituals. People are reminded of how much someone's death has affected their lives. Known by various names – including "Longest Night" and "Remembrance" – this service aims to provide comfort to those who are feeling isolated and alone during this so-called happy time. It's not just for people in mourning; it could be people who are divorced, people who have S.A.D. [Seasonal Affective Disorder], people with bad family backgrounds and memories of this time of year. There are as many reasons as there are individuals. All the media this time of year makes it seem like if you're not happy, there's something wrong with you. We want to counteract that message. People really appreciate having a place of quiet amidst the hustle and bustle. Worship is beautiful during December, but there's a joyful pitch, and people who are in pain feel like they don't fit in.
This service is held on the longest night of the year – so the promise is the light of Christ shines through the darkest night. Whatever your grief or pain, the love of Christ, who was born on Christmas Day, will heal. All are welcome and wanted!!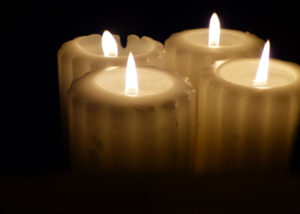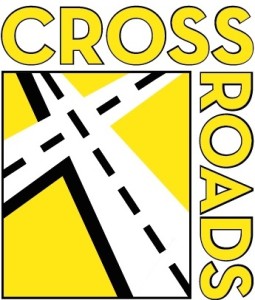 Crossroads Kids Club
A Tioga after school program
See flyers at Tioga or call church office to register
Faith Community in Action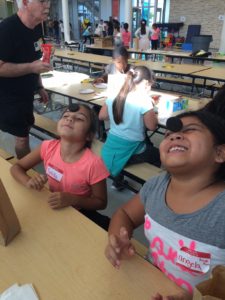 Crossroads Kids Club at Tioga –
One-by-one they arrive at the school – laden with curriculum notebooks – ready to show their identification – allowed to enter the fortress exactly at 3:00 pm – coming with one purpose in mind – to share the love of God and the Good News of Jesus Christ with the Tioga Wolves! (That's the Tioga Elementary mascot – the Wolves).
Our first afternoon of Crossroads Kids Club was a success! Thirty-five 3rd-5th grade students attended with 11 volunteer mentor/teachers from Faith Community. This dynamic team is composed of the following people: Jan Zator, Virginia Skinkys, Marcy Carr, Barb Seltzer, Rexene Carlstrom, Sue and Keith Schmitz, Randy Putman, Leo Figueroa, and Kevin DeCherrie.
The next week we were gifted with forty-five young people with a potential of fifty-four kids with completed sign-up sheets!! Thank God for the growth!! Now we need more mentors!!
With awesome Bible storytelling, science projects, praying, singing, crafts, dancing, games, treats, and prizes, our Faith Community crusaders are prevailing even over the offers by parents of "Either soccer or Kids Club!"
Energized by compassion, commitment, and craziness – this team will continue telling the story of God's Love every Wednesday during the school year – until the last Wolves shall lie down with the lambs!
______________________________________________________________________________________________________________
________________________________________________________________________________________
Helping Hands Circle of Faith Community U.C.C
Helping Hands Circle meets the second Wednesday of each month at 12:30 p.m. in Dettmann Hall.
________________________________________________________________________________________
Food Pantry Sunday is the third Sunday of each month.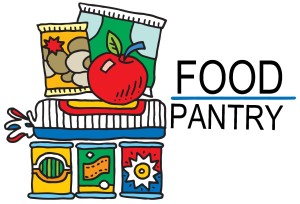 ________________________________________________________________________________________