Monthly letter from Pastor Catherine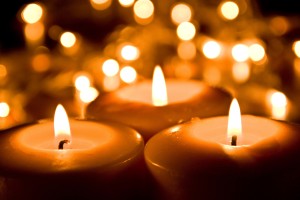 In that region there were shepherds living in the fields, keeping watch over their flock by night. Then an angel of the Lord stood before them, and the glory of the Lord shone around them, and they were terrified. But the angel said to them, "Do not be afraid; for see—I am bringing you good news of great joy for all the people:
Luke 2:8-10
Sondra O'Hara gave me permission to retell this story that she sent me on November 15, 2017:
This morning, Liam was wearing his blanket on his head like a shepherd.
So, I asked him if he'd wear it in the Christmas program for Sunday School.
He said he would. (That's what he says now–who knows.) Then we talked
about the Christmas story.
I said that the shepherds were out in the fields tending their flocks when the
angels came to tell them about the birth of the baby Jesus. Liam went into
hysterics and said, "Pretending to be sheep." Then I had to explain that
"tending their sheep" meant taking care of their sheep.
CJ and I laughed pretty hard about that one.
I have retold this story over-and-over again this "holy-day" season – not only for the sweet misunderstanding – but because it embodies what this season is about:
Good news of great joy for all the people!
Whether we hear the story for the first time or know-it-by-heart, whether we are five-years-old or one hundred-and-five, the message is of unbelievable, improbable, explainable joy!
In the love of God embodied in Jesus Christ,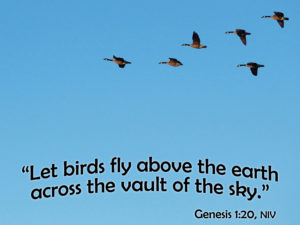 What a gorgeous fall day! The temps are in the 70's, the sun is bright, the air is light, the smell of earthiness, the leaves crunch beneath my feet,. . .

and there's another distinctive fall sound . . .

the honk of Canadian geese.
I look up to locate the V formation . . . searching around beautiful boughs of fall foliage, peaks of neighbor's homes, and . . . there they are . . . a dozen geese in V formation, gracefully going somewhere and honking up a storm. Oh the glories of God's good creation!
Why do they fly in a V and how do they know to do it?
I google my questions and find these answers:
*
A V formation allows the geese to glide more often which conserves energy. The V shape is aerodynamic and reduces air resistance. A flock of geese can fly 70 percent farther by flying in V formation than by flying in isolation.
*
Each bird has an unobstructed field of vision, which makes it easier for the geese to keep track of one another and communicate (hence the honking) while in flight.
How do the geese know to fly in V formation? Now that's one of life's mysteries. Somehow geese have discovered they could go farther, expend less energy and better look out for each other if they worked together. They cooperate, they commune, and they all benefit. Could we humans learn something from these geese?
Some people choose isolation over relationship yet exemplify longing when others share stories of family, friends, fellowship. "I have to do everything on my own. There is safety in that. I can control the outcome." There is a longing for connection, yet something keeps them from fully engaging in their relationships.
Some commit to spending time with family and friends on holidays like Christmas; after all, holidays only require attention a few times a year. But the quality of the memories made is often determined by the depth of the relationships. This depth comes only by sacrificing time and effort, and by fully engaging in relational living; this depth is the result of bearing witness to one another's lives.
I think of our gatherings at Faith Community – of weekly worship, Ministry meetings, Council meetings, choir and bell rehearsals, Helping Hands, Sunday School, Crossroads Kids Club,

. . . and our sharing of food around tables in our fellowship hall. I can't help but think that much of the sharing we do . . .the tears we shed, the laughter we hear

. . . is the product of friends, family, and faith fellowship intentionally and purposefully spending time together. How many stories, filled with joy and laughter, occur because of this intentional nature? How many more would occur if each day were lived with this same commitment to one another . . . . and to others we haven't yet invited into our V?
Somehow geese have discovered they could go farther, expend less energy and better look out for each other if they worked together. They cooperate, they commune, and they all benefit. Could we humans learn something from these geese? Oh the glories of God's good creation!
Joining you on the Way of Jesus Christ,
—————————————————————————————————————————————————————————————————-

United Church of Disaster Ministries teams are reaching out to pastors and congregations across the entire peninsula of Florida, as all involved try to assess the damage left behind by Hurricane Irma.

The job is being made more difficult by chaos created by the ferocious winds, driving rains and surging waters of the hurricane, which made landfall twice on Sunday along the Gulf Coast as a powerful Category 4 storm. Downed power lines, uprooted trees and lingering flood-waters present challenging conditions to the first responders.Almost six million people across the state remain without power.

"Power might be at a premium for a while," said the Rev. Alan Coe, UCC Florida Conference disaster coordinator. "200,000 people in Collier County are without power in the Naples, Marco Island area, and there's a boil-water alert. They will have to rebuild the electrical system. 170,000 people in Lee County are without power – including the cities of Fort Myers, and Bonita Springs. Crews are going out doing assessments, how they can get power on to most people the fastest. It's a waiting game."

"All the communities in the path are struggling with power issues," Coe continued. "There is no gas — but once it is delivered, the stations will need power to pump fuel. After Hurricane Wilma, in 2016, some of the church folks said power was out for eight days, and this is worse than that."

Coe, who with his wife left his home in Naples and rode out the storm with friends in Bonita Springs who have a generator, was almost certain their place would be flooded. He was hoping to get by there today, to check it out.

"We dodged a bullet with the storm surge, when the hurricane went back into the gulf — that was a relief for the whole county. When we were getting ready, packing up to come over here, we were moving things up to higher ground. We expected to get flooded."

He is also hoping to get by to check on his church, Mayflower Congregational UCC in Naples.

Then, he said, once some of the obstacles hampering rescue efforts have been handled, and the millions of displaced Floridians begin returning to their homes, the UCC Disaster Ministries team can make some initial assessments and long-term recovery work can begin.

"Our denomination helps those nobody else is going to help. That process takes time to identify," Coe said. "After Hurricane Katrina, we were able to be there a couple months after the storm. We will help those who don't have the means to do it themselves. We do what we can with the money that comes in for recovery efforts."

The United Church of Christ launched an appeal for Hurricane Irma just before the storm hit, and has collected $2,000 as of this morning. One hundred percent of all gifts are going to disaster recovery in Florida and in the Caribbean.

As of Monday, Sept. 11, seven people in the U.S. have been killed by the storm, with 37 more fatalities in the Caribbean.

Irma has now been downgraded to a tropical storm, but continues to cause flooding in South Carolina. For updates on Irma, bookmark the Disaster Ministries webpage http://www.ucc.org/disaster_hurricane_2017_relief for more information as it comes in from UCC churches around the area.
We of Faith Community UCC are already present in the relief efforts through our offerings to Church World Service (disaster kits, school kits) and United Church of Christ special offerings of Neighbors in Need (see further information in this newsletter) and One Great Hour of Sharing. If you would like to give to these relief efforts, please make your checks out to Faith Community UCC and write "Hurricane Relief", "Church World Service", "Neighbors in Need", or "One Great Hour of Sharing" in the memo line.
And the king will answer them, 'Truly I tell you, just as you did it to one of the least of

these who are members of my family, you did it to me.'

Matthew 25:40
___________________________________________________________________________________________________________________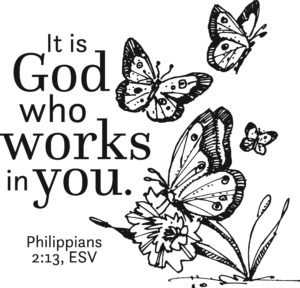 "O Lord, you have searched me and known me….Even before a word is on my tongue, O Lord, you know it completely. You hem me in, behind and before, and lay your hand upon me….I praise you, for I am fearfully and wonderfully made."
– Psalm 139
I was waiting to have my nails done the other day when I picked up the August 21, 2017 edition of People magazine to pass the time. You have to understand, I really do enjoy thumbing through this magazine and getting caught-up on the "rich and famous"

– but I can't exactly explain why.
On the front cover was the title "Special Report: Faces of Heroin – In America, Someone Dies Of An Overdose Every 10 Minutes".
I was shocked at the blatant title! More shocked by the statistic!
I couldn't help myself – I had to look at the faces – honor students, executives, grandparents, newlyweds – and my heart sank and my breathing quickened . . .
My mind and heart quickly flew to 28-year-old Nick Martino

– our beloved from our congregation – so full of potential – who overdosed on heroin and died on July 12 this summer

. . .
There is so much we don't know . . .

about our bodies, our emotion/mental capabilities,

. . .
the drugs we use from over-the-counter, from the pharmacy, from family medicine chests, from the streets . . .
Mental illness and addictions tell many lies. One of them is that we are somehow beneath God's love. But it just isn't true. God knows us, and God knows when we suffer. God loves us immensely in those moments, and I truly believe God wants healing for us.

The job of the church is not to create stigmas that keep people from getting help. It's to break those stigmas apart and offer God's hope. If you are suffering, don't listen to the lies of the disease. Instead, listen to God's hope. And then, make the phone call for help that you've been putting off. Tell your pastor, tell your family, tell your friends. . .

You are fearfully and wonderfully made, and as a child of God, you deserve to feel that way.

Prayer
God, as your people may we break down the stigmas of this world, and proclaim the wonder of each of your children. Amen.
In the love of God through Jesus Christ,
August 2017
Dear Faith Community,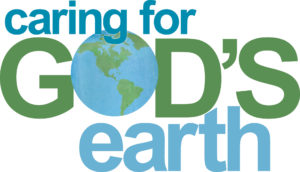 I would like to invite you on a journey with me.
The Bible is filled with examples of journeys as the means necessary to transform people from unbelief – to belief – to action. Ranging from Jacob to Moses to Jonah to Paul and even to Jesus, journey is the path they each took to wrestle with their doubts/demons/angels and ultimately to discern God's Call to action.
Right now, human civilization is on the brink of the greatest crisis that has ever been experienced. I'm talking about the destruction of the life systems of God's Good Creation – and it is caused by us, simply by the way our modern society has chosen to live.
Here's the difficult truth: the next 10 years are a critical period in which we must change or the survival of billions of people and future generations to simply live is at risk. This Creation Crisis is such a difficult truth to understand and accept that many of us have, like Jonah (and Paul), chosen to head in the opposite direction of what God is calling us to do.
So, consider this an invitation for you to participate in a journey to discern how God would have us live.Sustaining Creation – A Faith Journey is a four-week (eight-session) series created by Rev. Terry Gallagher (who supply-preached for me about a year ago) intended to guide Christians on an extended journey to a new understanding of our Call to live sustainably with all of God's Good Creation.
Richly grounded in scripture, this series includes reflections, interviews with Creation Justice faith leaders, taps into the wisdom of noted authors, takes the audience on location to ponder the Climate Crisis and includes discussion time so that together we can seek to discern how God is calling us to respond. Included in the series are participant discussion guides and action steps to living sustainably.
In worship each Sunday during the month of September, we will encounter (through video) four of the Sessions.

Anyone interested in further discussion may meet with me at a designated table during Hospitality time (or in my living room on September 10 – Balk's Open House). For those who would like to dig deeper, you may go to
www.sustainingcreation.org
to view all eight of the Sessions free of charge.
Sustaining Creation – A Faith Journey
~ Part 1 The Situation We Find Ourselves In
Session 1.A

Things Have Really-Really Changed
Sunday, September 3
Session
1.B Some Deadly Serious Risks Lie Just Ahead

Sunday, September 10
~ Part 2 So Why Aren't We Responding?
Session
2.A Old Stories That Are No Longer True

To be viewed on your own
Session
2.B Those Pesky Human Behaviors

To be viewed on your own
~ Part 3 And Yet There Are Reasons to Hope
Session
3.A Hope Arising Out of New Technology

Sunday, September 17
& International Cooperation
Session
3.B Hope Arising Out of Ancient Stories

Sunday, September 24
~ Part 4 Discerning God's Call
Session
4.A Where Do We Go from Here?

To be viewed on your own
Session
4.B How Do We Get There?

To be viewed on your own
From Genesis we read "God saw everything that (God) had made, and indeed it was very good." (Genesis 1:31) From Psalms we hear "The earth is the Lord's and all that is in it, the world, and those who live in it." (Psalm 24:1) Jesus said "You shall love the Lord you God with all your heart, and with all your soul, and with all your strength, and with all your mind; and your neighbor as yourself." (Luke 10:27)
We know that things have really changed, but what can one or a few people do to really make a difference? Where is God calling us to go? How do we get to where God is calling us to be? Come, see what God can do through us!
Blessings on the journey,
____________________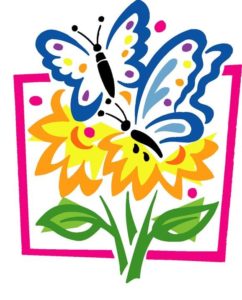 On June 25, 2017 our beloved United Church of Christ will be 60 years young! Let's celebrate!
Rev. Jack Batten (my Dad) was a delegate to the Uniting General Synod in Cleveland, Ohio on June 25-27, 1957. Rev. Batten will preach for Faith Community on June 18, 2017 (he's in-charge of the large celebration in St Louis on the actual anniversary, June 25, 2017) relaying the history as well as the vision for the future of United Church of Christ.
In preparation, let's remind ourselves of who we are:
Our faith is 2,000 years old. Our thinking is not.

We believe in God's continuing testament. This is why we are committed to hearing God's ancient story anew and afresh in our lives and in the world today. We try to remain attentive to God's creative movement in the world. Religion and science are not mutually exclusive, and your head and heart are both welcomed into our places of worship. We prepare our members and leaders to be engaged in ministry in the present and future church, and we embrace all kinds of communities and new modes of thinking. Why? Because God is still speaking,

No matter who you are or where you are on life's journey, you are welcome here.
We believe in extravagant welcome. This is why we insist that God's communion table is open, not closed, and God's gift and claim in baptism are irrevocable. We advocate justice for all. Our congregations extend hospitality as a sign of God's inclusive love. We teach that evangelism — offering bread to those in search of it — is God's mission. Our perspective is global, not provincial. We work with — not against — people of other faiths. Why? Because God is still speaking,

Never place a period where God has placed a comma.
We believe the church's mission is to change lives — individually, systemically and globally. We work to make transformation possible, but trust in God's grace. This is why we insist that churches must be places of vitality in worship, learning and advocacy. We are committed to working for justice, and we believe that lives are changed through global experiences and friendships. Why? Because God is still speaking,
Please see http://www.ucc.org for more information on what we believe, our ministries, our statement to faith, etc.
May God continue to richly bless us!
____________________________________________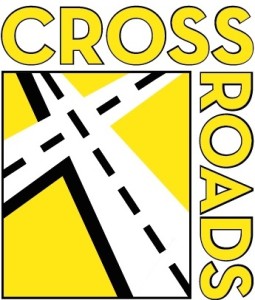 Crossroads Kids Club at Tioga
~ Faith Community in Action ~

One-by-one they arrive at the school – laden with curriculum notebooks – ready to show their identification – allowed to enter the fortress – coming with one purpose in mind – to share the love of God and the Good News of Jesus Christ with the Tioga Wolves! (That's the Tioga Elementary mascot – the Wolves).
Our first afternoon of Crossroads Kids Club was a success! Nine 3rd-5th grade students attended with 13 volunteer mentor/teachers from Faith Community. This dynamic team is composed of the following people: Jan Zator, Virginia Skinkys, Kathy Dewart, Barb Seltzer, Heather Smith, Rexene Carlstrom, Sue and Keith Schmitz, Randy Putman, Leo Figueroa, Kevin DeCherrie, and Jim Hamill.
With the leadership of Pastor Catherine and Matt Armstrong (founder of Crossroads Kids Club) this tremendous team prevailed against the unexpected onslaught of PTA parents competing for space and attention while setting up their Book Fair in our shared space. But with awesome Bible storytelling, science projects, praying, singing, and dancing to the "Nae Nae" video, our Faith Community crusaders prevailed even over the offer by a mom of either soccer or Kids Club!
Energized by compassion, commitment, and craziness – this team will continue telling the story of God's Love every Wednesday during the school year – until the last Wolves shall lie down with the lambs!