Monthly letter from Pastor Catherine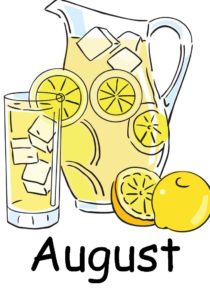 Today we have been released from an unrelenting march of hot, humid summer days. It's only mid-July and we have potential for many more hot, humid days – but today is a relief. Funny . . . I just attempted to type "relief" but my fingers typed "relife" . . . and that's basically the topic of this missive. Everyone it seemed could not get enough of the faint, cool, breezes that crooned through the trees. The drier, cooler, fresher air unearthed an enthusiasm and a "get up and go" attitude that had been missing for quite a few days.
What is it about a simple change in weather that can bring out the best in people? It's almost like each meteorological change is a new beginning of sorts. It's very representation of newness stirs up changes in our souls.
To everything there is a season,
a time for every purpose under heaven.
– Ecclesiastes 3:1
We who remember the 1950's look back fondly to a time of peace, growth, confidence, and simplicity in our nation with churches at the center of social life and bursting at the seams with children and young adults. Looking back with rose-colored glasses on, we forget the struggles of that day – Cold War, segregation, civil and social rights, equality and justice sweeping the nation . . .and at universities and colleges, students championing the Free Speech Movement, demanding their right to free speech, political protest, and academic freedom.
While some may yearn for "the church of the '50's", are we aware that we are closer to the 2050's than we are to 1950's? What will civil, social, political, and religious life be like then? What can we do to prepare, guide, and faithfully live into the '50's? How do we discern what God is calling God's church to be and do? How can we know what changes God will bring?
We have experienced a change in weather in the church universally and individually, but we seem to be unaware or reluctant to acknowledge the change. We need to receive and enjoy this drier, cooler, fresher air. We need to tune in to God. We need to discern God's will for us and the church's mission to nurture members and at the same time reach out and bring others to Christ.
We are called to discipleship and to be church in a different way today – looking ahead – to be the church of the 2050's. To do so we need to discern God's will for us as individuals and as a church. We need a openness to God's change – a new beginning. – a new season.
Rev. Dr. Jorge Morales (recently retired UCC Illinois Conference Minister) met with Faith Community Council at our June and July meetings to discuss opportunities for a purposeful Discernment Process with Rev. Morales as consultant and a group of FCUCC members as the Discernment Team. At the July meeting, Council approved a written covenant with Rev. Morales and a potential list of members to be the Discernment Team representing our church's diversity.
This Discernment Process will begin in September (hopefully) and will extend for a year or more. Regular input and reporting will be an important part of the process as well as Bible study, prayer, and spirited engagement.
All members and friends of Faith Community will be part of this Discernment Process. Each and everyone will be asked their opinions about and dreams/visions for Faith Community UCC. We will pray, together and individually, for wisdom and discernment from God. Together we will seek the new season – fresh, lighter, spirited – that God is sending us. We will recognize, renew, relife, and rejoice in this new season.
Blessings in the seasonal changes of life,
Pastor Catherine
A Message from Rev. Melissa Douaire…
It is wonderful to feel Spring's presence and appreciate the evident resurrections of nature; the
flowers are in bloom, the grass has awakened and buds turning into leaves. We have made it
through another Chicago winter! Alleluia!
Thank you to all who helped make our Lenten season and Holy week so special. I very much
appreciated watching the floral cross take shape into the living cross. All of your contributions
and many hands brought it to life. And now, I too, have a family photo in front of the beautiful Easter cross!
We have just four more Sundays together, two of them very special during which we will be
honoring Mothers and Veterans. There will also be graduations, end-of- year banquets,
preparation for vacation bible school and plans for summer travel. A busy and exciting time of
year for many of us.
With all of these activities, can you stay calm, centered and full of the spirit? Will you be grateful
and loving in the moment? This is the time to put the newness of your gentle faith into action.
Reach out to those who need a ride, a hand, a kind word. Congratulate those whose endings
are new beginnings. Listen closely for those who are grieving quietly amongst all the action
around them. Put your new faith into action and feel the sweetness of life in a more loving,
calmer and gracious way this spring.
With gratitude for your kind welcome and the opportunity to serve and worship with you.
God's continued blessings upon all of you!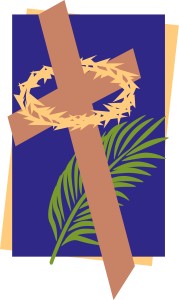 Blessings upon your Lenten journey! Thank you to those who joined us for Ash Wednesday. We had a sizeable turnout and a moving service carrying us into these forty days of Lent. Each Sunday, we are highlighting a theme that is reflected in the scripture including the following: Gratitude, Trust, Glory, Grace, Friendship, Peace and Faith. It is my prayer that each of you are growing in expected or unexpected ways during this season. The Holy Spirit continues to arrive, surprise and speak! I am very grateful to be spending this meaningful season and walking with you in the mystery of Faith.
Please consider worshipping with us during the special services of Holy Week. Maundy Thursday (the last supper) and Good Friday (Jesus' death) services will be at 7:00pm on April 18th and April 19th, and then of course, Easter Sunday, April 21st. If you have never attended Maundy Thursday and Good Friday, I encourage you to experience these solemn services that tell our faith story; Light from Darkness, life's victory over death and then the joy and glory of Easter morning.
The Holy Happenings each week are honoring the vision Catherine offered, "Loving Your Neighbor." Come and hear the testimonies and connections we have and want to grow inside and outside our church. Your presence is an hour well spent.
Many thanks for the gracious welcome and kindness you have offered me in these early days of my tenure. It is wonderful meeting you and learning your personal stories along the way. You have displayed true Christian grace by allowing this stranger into your home.\
Peace and Grace,
March 2019
From Interim Rev Melissa Douaire while
Pastor Catherine is on Sabbatical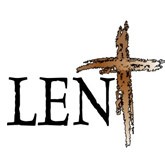 Thank you for letting me share these next few months with you while Pastor Catherine is on a well deserved sabbatical. We have a journey through the Holy Season together – which I am very much looking forward to as meaningful time together. I hope you will consider participating in the special services that separate this season on the liturgical calendar from the rest of the year. Ash Wednesday begins the Lenten season on March 6th. The Holy Week services of Maundy Thursday and Good Friday are my favorites of the year; taking us into the depths of darkness and rising in Glory on Easter Sunday. The Light is sweeter after the darkness.
I may look familiar to some of you. Back in 2015, I was a supply preacher at Faith Community. Pastor Catherine and I met through the Fox Valley Conference Committee on Ministry that she was Chairing while I was going through the ordination process. She was at my ordination in October of 2016 where I was serving at First Congregational Church of Glen Ellyn as an Associate Minister of Pastoral Care. I recently left First Congregational Church of Glen Ellyn to pursue interim ministry and once again Pastor Catherine and I serendipitously crossed paths, which is how I arrived to be with you this spring.
You will be seeing my husband George on Sunday mornings and my daughters, Adeline (senior) and Ella (junior) sometimes too. The girls are students at Glenbard West. My son, Asher is a sophomore at the University of Denver so his sightings will be scarce, but he will be here for Easter!
Please know that I am available to you as a pastoral confident if "life" arrives while I am here. Much of my ministry passion is pastoral care and relationships. I will respect your worship format and traditions but it will be impossible for it to be identical to what you have experienced with Pastor Catherine. I hope you enjoy the variety that I will offer and if you don't… fortunately it won't be for long! I look forward to growing new friendships and our faith journeys as we experience the spring days before us.
Peace and Grace,
Rev. Melissa Douaire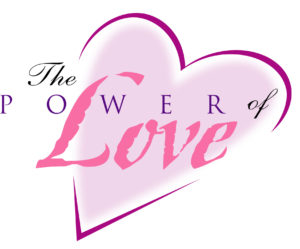 As I hope you already know, I will be leaving for sabbatical on Friday, March 1, 2019 and returning Saturday, June 2, 2019. We have shared many times why a pastor (I) might need a sabbatical, but you (the congregation) may need a sabbatical too.
I am very grateful to have been at Faith Community for 7 ½ years, but I continue to worry about things like complacency and growing stale – not just myself, but also the congregation. We have been blessed with vital church members, but I sometimes get concerned about our willingness to continue doing things the same old way. Ideas we have worked on together since I arrived have now become "the way we've always done it." Some projects and programs, once exciting and new, now need reworking. Sabbatical may just give us the opportunity to step back from the ordinary, see ourselves and our calling in a slightly different light, and imagine what the next years together might hold.
Being in a church where there is mutual affection between pastor and congregation has many obvious benefits for both. We have become comfortable working together, trust each other's opinions and observations, expect the best from one another, forgive easily when there are difficulties. On the other hand, such a relationship is in danger of becoming so easy that neither party want to offend the other by suggesting something new or to rock the comfort boat by stepping off in a different direction from before.
I want us to be able to continue to capitalize on all those benefits, while learning to listen together for God's new call to us. Where should we go next? What will our dreams be? How will we realize them? Who will help us move ahead? How can we be both truthful and hopeful about the future?
More and more I have come to believe a sabbatical may give all of us a chance to step back from each other, reevaluate our work in this place, and renew our sense of call to each other and to our particular place. I hope our absence from each other will renew not just me as the pastor, but the work of the church as a whole. People may find something in the temporary arrangement that is refreshing and interesting. They may think of ways to integrate the new into the old. They may dream of creating something completely different out of what has been the same for some time. This is my hope.
Blessings on the Journey,
Pastor Catherine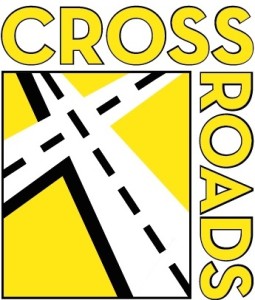 Crossroads Kids Club at Tioga
~ Faith Community in Action ~

One-by-one they arrive at the school – laden with curriculum notebooks – ready to show their identification – allowed to enter the fortress – coming with one purpose in mind – to share the love of God and the Good News of Jesus Christ with the Tioga Wolves! (That's the Tioga Elementary mascot – the Wolves).
Our first afternoon of Crossroads Kids Club was a success! Nine 3rd-5th grade students attended with 13 volunteer mentor/teachers from Faith Community. This dynamic team is composed of the following people: Jan Zator, Virginia Skinkys, Kathy Dewart, Barb Seltzer, Heather Smith, Rexene Carlstrom, Sue and Keith Schmitz, Randy Putman, Leo Figueroa, Kevin DeCherrie, and Jim Hamill.
With the leadership of Pastor Catherine and Matt Armstrong (founder of Crossroads Kids Club) this tremendous team prevailed against the unexpected onslaught of PTA parents competing for space and attention while setting up their Book Fair in our shared space. But with awesome Bible storytelling, science projects, praying, singing, and dancing to the "Nae Nae" video, our Faith Community crusaders prevailed even over the offer by a mom of either soccer or Kids Club!
Energized by compassion, commitment, and craziness – this team will continue telling the story of God's Love every Wednesday during the school year – until the last Wolves shall lie down with the lambs!