Monthly letter from Pastor Catherine
March 2019
From Interim Rev Melissa Douaire while
Pastor Catherine is on Sabbatical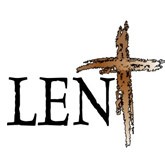 Thank you for letting me share these next few months with you while Pastor Catherine is on a well deserved sabbatical. We have a journey through the Holy Season together – which I am very much looking forward to as meaningful time together. I hope you will consider participating in the special services that separate this season on the liturgical calendar from the rest of the year. Ash Wednesday begins the Lenten season on March 6th. The Holy Week services of Maundy Thursday and Good Friday are my favorites of the year; taking us into the depths of darkness and rising in Glory on Easter Sunday. The Light is sweeter after the darkness.
I may look familiar to some of you. Back in 2015, I was a supply preacher at Faith Community. Pastor Catherine and I met through the Fox Valley Conference Committee on Ministry that she was Chairing while I was going through the ordination process. She was at my ordination in October of 2016 where I was serving at First Congregational Church of Glen Ellyn as an Associate Minister of Pastoral Care. I recently left First Congregational Church of Glen Ellyn to pursue interim ministry and once again Pastor Catherine and I serendipitously crossed paths, which is how I arrived to be with you this spring.
You will be seeing my husband George on Sunday mornings and my daughters, Adeline (senior) and Ella (junior) sometimes too. The girls are students at Glenbard West. My son, Asher is a sophomore at the University of Denver so his sightings will be scarce, but he will be here for Easter!
Please know that I am available to you as a pastoral confident if "life" arrives while I am here. Much of my ministry passion is pastoral care and relationships. I will respect your worship format and traditions but it will be impossible for it to be identical to what you have experienced with Pastor Catherine. I hope you enjoy the variety that I will offer and if you don't… fortunately it won't be for long! I look forward to growing new friendships and our faith journeys as we experience the spring days before us.
Peace and Grace,
Rev. Melissa Douaire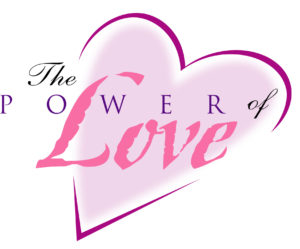 As I hope you already know, I will be leaving for sabbatical on Friday, March 1, 2019 and returning Saturday, June 2, 2019. We have shared many times why a pastor (I) might need a sabbatical, but you (the congregation) may need a sabbatical too.
I am very grateful to have been at Faith Community for 7 ½ years, but I continue to worry about things like complacency and growing stale – not just myself, but also the congregation. We have been blessed with vital church members, but I sometimes get concerned about our willingness to continue doing things the same old way. Ideas we have worked on together since I arrived have now become "the way we've always done it." Some projects and programs, once exciting and new, now need reworking. Sabbatical may just give us the opportunity to step back from the ordinary, see ourselves and our calling in a slightly different light, and imagine what the next years together might hold.
Being in a church where there is mutual affection between pastor and congregation has many obvious benefits for both. We have become comfortable working together, trust each other's opinions and observations, expect the best from one another, forgive easily when there are difficulties. On the other hand, such a relationship is in danger of becoming so easy that neither party want to offend the other by suggesting something new or to rock the comfort boat by stepping off in a different direction from before.
I want us to be able to continue to capitalize on all those benefits, while learning to listen together for God's new call to us. Where should we go next? What will our dreams be? How will we realize them? Who will help us move ahead? How can we be both truthful and hopeful about the future?
More and more I have come to believe a sabbatical may give all of us a chance to step back from each other, reevaluate our work in this place, and renew our sense of call to each other and to our particular place. I hope our absence from each other will renew not just me as the pastor, but the work of the church as a whole. People may find something in the temporary arrangement that is refreshing and interesting. They may think of ways to integrate the new into the old. They may dream of creating something completely different out of what has been the same for some time. This is my hope.
Blessings on the Journey,
Pastor Catherine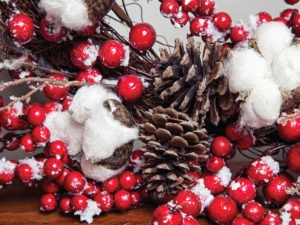 After the holidays (holy-days) of Christmas, many of us feel tired, fat, and melancholy – great makings for slumping into the role of couch potatoes. January weather usually supports this lethargy – dark, frigid, snowy – encouraging desires for comfort food and sleep – basically hibernation. Yet while we would like to sleep the deep of winter away – God is beginning the re-creation of Spring.
If we look close enough, buds are barely, but perceptively, formed on the end of twigs. Leaves that were brilliant in the Fall are now being crushed and broken-down into life-enriching mulch and fertilizer. Seeds and bulbs are planted in the soil; animals, all the way from bugs to great mammals, have prepared for the next generation to spring forth. All of creation is poised to burst forth with new vigor when the days grow longer, the earth warms, and the great Creator calls them forth. They are purposeful, planted, prepared, and poised for Resurrection. We, the children of God, should join in these re-creational activities.
Unbelievably, we are just 90 days away from Easter (50 days from Epiphany to Ash Wednesday and 40 days of Lent from Ash Wednesday to Easter, excluding Sundays). The secular-supplier-side of our economy would like us to buy their understanding that Christmas is the high-holy-day of our Christian faith and make this hard-sell in our consumer culture. But in reality, we are an Easter people, followers of a Risen Savior, whose life, ministry, death and resurrection have forever changed our lives and the way we live into God's future. We gather on Sunday mornings (Little Easters) for worship, fellowship, and challenge – living the Good News of Jesus Christ – even as we annually remember the events of Holy Week and Easter.
In these 90 days we are called to re-create our Faith Community – to purposefully plant, prepare, and poise ourselves for our Resurrection through Jesus Christ. We will plant seeds of Bible study, Lenten gatherings, and mission opportunities in our soil of faith; we will tell our next generation and friends of our new life-changing relationship with Christ; we will dream together of God's future for our Faith Community and speak words of hope and challenge to one another in love; we will be poised for Resurrection and New Life in the name of Christ. Be sure to read this and following newsletters for upcoming events, worship, and ministry opportunities.
So get off your couch, put down that hot wing, and join our Faith Community in the re-creating work that brings more than mere self-satisfaction – but truly new life in His name.
Blessings on the journey,
Pastor Catherine
Jesus spoke this parable: "A sower went out to sow his seed; some fell on the path and was trampled on, and the birds of the air ate it up. Some fell on the rock; and it withered for lack of moisture. Some fell among thorns, and the thorns choked it. Some fell into good soil, and it produced a hundredfold." His disciples asked him what this parable meant. He said, "the parable is this: the seed is the Word of God." – Luke 8:5-11 Have you ever noticed that the Bible is called "the Word of God" (capital "W," singular) instead of the words of God (lower case "w", plural)? The distinction is small. The significance is huge. Even those with a very high view of scripture tend not to claim that God dictated the Bible word-by-word. Rather, the Spirit moved writers to express what God intended through the particular background and perspective of each writer. Therefore, the Bible is not the words of God. Meanwhile, the "Word of God" has little to do with actual words. The Word is the power and presence of God to which the words of the Bible point. The Word is primary. The words are secondary. That's why, when the Gospel of John talks about Jesus as "the Word made flesh," we don't imagine a word sprouting arms and legs. Instead, we embrace the mystery of divine power and presence, the Word, wrapped in human flesh. Likewise, when Jesus talked about sowing the Word, he didn't mean sowing alphabet-shaped seeds or planting little Bible passages. He wanted to take incarnation to scale by sowing God seeds into every human heart, including yours. Don't get too wrapped up in these words. Receive the Word and leave the rest behind. And the Word became flesh and lived among us, we have seen his glory, the glory as of a father's only son, full of grace and truth. – John 1:14
In God's loving Word,
Pastor Catherine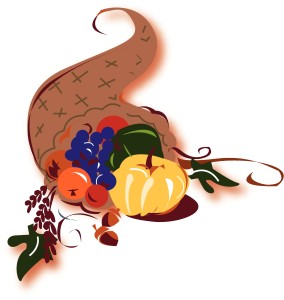 The last couple weeks have been tough – distressing news of bitter partisan divides over the Supreme Court, an earthquake/tsunami in Indonesia killing thousands, and the devastating hurricane Michael slamming the Florida coast and moving northward. At home, Faith Community friends and family are sick. Hard not to feel sad and angry . . .
On Sunday, I did something I always do, which always helps. I went to worship.
No, the Christian church isn't perfect – as witness the many leaders who have failed miserably at protecting children. Some of us have moved forward in views about science, women, and gays while others continue to operate as if we are still in the 1400's. For all the sins committed by the institutional universal Christian church, the practice of Christianity can offer a path to the transcendent, to what is beyond ourselves. The journey of seeking God is tough – and it helps to not be alone.
Whether engaging the Gospel and other scriptures on an intellectual level – or sitting there, numbed by the events of the week – being in worship is like being inside a sonnet – where the words may change but the structure stays the same. It's comforting to hear the words of welcome; to participate in the Call to Worship, Prayer of Confession, and Assurance of God's Forgiveness; to sing the hymns – "oldies but goodies" as well as new ones; to hear God's Word of Love through the reading of scriptures and receiving the Message; to be fed at Christ's table; to recommit to following

The Way of Jesus Christ. It's comforting to know that the same basic ritual, the same structure, is being repeated in hundreds of languages around the world.
Even the mundane things are hope-filled: friends gathering for chit-chat and Bible study, lovers-of-music crowding around the piano to learn Sunday's anthem, numbers-minded congregating to count and reconcile, adequately-fed volunteering to work for the hungry, children enacting Bible stories, retirees playing with 3
rd
-5
th
graders, the congregation congregating for Coffee & . . . These things, too, are church.
These things – the reach for transcendence and the power of community – all faiths offer. We may see this more readily in Christianity because it's the faith we grew-up in – it's the faith I know. Islam, Judaism, Hinduism, Buddhism, Bahá'í, and other paths offer them too. We are reaching for something beyond ourselves, and we hope to be made better by the effort – even if our reach must always exceed our grasp.
In love, service, and peace-work, . . . the Way of Jesus Christ,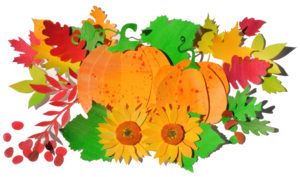 If you know me well, you probably know that I am a history buff. American history, especially surrounding the American Revolution, captivates my mind, heart, and soul. Ordinary people doing extraordinary things for the common good.
As you might well imagine, I have been enthralled with the biography by Pulitzer Prize winner Ron Chernow entitled Alexander Hamilton which served as the inspiration for the Hamilton musical written by Lin-Manuel Miranda. I have read the book three times and seen the musical twice.
As much as I love and appreciate the musicality of the production (and it's incredible!) and the wending of the various dreams and lives of the characters(so poignant!), the most powerful theme running through Hamilton is the idea of who will tell our "story" in the end.

The musical isn't an artificial story of a magical time or a perfect hero with super powers destined for victory or even tragedy. It is an all-too-real story of an all-too-real human who made terrible mistakes but also did amazing things. It is about someone who was so loved by another that she ultimately forgave him his infidelity and then was determined that he would not be forgotten.

"Hamilton" the musical made history with its rap and hip hop, but, if you will forgive me, I think its most powerful moment is found in the song
"

Who Lives, Who Dies, Who Tells Your Story

," which is pretty classically Broadway. The song reminds us that we don't get to decide who lives or dies, nor who tells our story, but we do get to write that story with the devotion of our lives.

In the end, the only stories ever worth remembering and retelling on Broadway, or in church, or anywhere are love stories – stories of love so profoundly passionate that they can never be forgotten or erased.

In that same vein, please read "The Dash", a poem read quite frequently at funerals, which is printed below.

You alone get to write the story that will be told about you.
Blessings on The Way of Jesus Christ,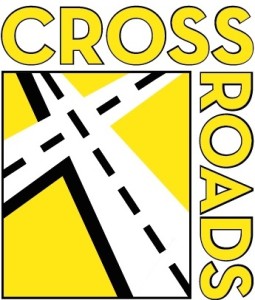 Crossroads Kids Club at Tioga
~ Faith Community in Action ~

One-by-one they arrive at the school – laden with curriculum notebooks – ready to show their identification – allowed to enter the fortress – coming with one purpose in mind – to share the love of God and the Good News of Jesus Christ with the Tioga Wolves! (That's the Tioga Elementary mascot – the Wolves).
Our first afternoon of Crossroads Kids Club was a success! Nine 3rd-5th grade students attended with 13 volunteer mentor/teachers from Faith Community. This dynamic team is composed of the following people: Jan Zator, Virginia Skinkys, Kathy Dewart, Barb Seltzer, Heather Smith, Rexene Carlstrom, Sue and Keith Schmitz, Randy Putman, Leo Figueroa, Kevin DeCherrie, and Jim Hamill.
With the leadership of Pastor Catherine and Matt Armstrong (founder of Crossroads Kids Club) this tremendous team prevailed against the unexpected onslaught of PTA parents competing for space and attention while setting up their Book Fair in our shared space. But with awesome Bible storytelling, science projects, praying, singing, and dancing to the "Nae Nae" video, our Faith Community crusaders prevailed even over the offer by a mom of either soccer or Kids Club!
Energized by compassion, commitment, and craziness – this team will continue telling the story of God's Love every Wednesday during the school year – until the last Wolves shall lie down with the lambs!