Monthly letter from Pastor Catherine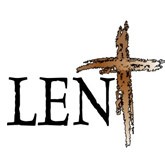 Lent is an opportunity for spiritual and personal examination, a time to study our relationship with God and others, and a time to improve those relationships and make them more meaningful.
But our desire for a deeper connection to God, one another, and all of God's creation has to compete with the rest of life. Our spiritual practices go up against our everyday lives, busy schedules, work and family demands, emotional trials and more.
We might feel our wheels spinning, that we are in the same place we were last year, as if our lives were one ongoing circle. If we pay attention, it is something else. We are never in the same place as we were last year or any other year. We have, perhaps, moved a little further into the mystery of our existence and, at the same time, perhaps a little further out into the mystery of the world.
This season, as we explore the lectionary texts, we move into the mysterious heart of our individual and communal relationship with God. Many of our scripture texts begin with huge promises. We've already read of the promise made to Noah and the promise made to Abraham and Sarah – those are big promises for them and their families that are also promises for the whole world. Neither of these stories simply ends with the giving of the universal promise – no, each of the promise hearers must become, on the journey into their own lives, promise receivers. Each of them must struggle to understand, as we do in this season, what it means to inhabit and live out of these world-changing promises.
How would you like to feel and think differently about yourself and the world by Easter?
Blessings on The Way of Jesus Christ,
February 2018
Dear Faith Community,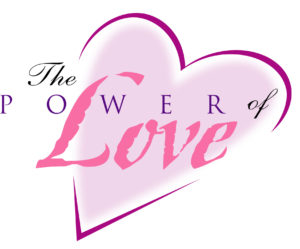 In my area of the world, we worry a lot about the future of the church.
We see mainline denominations shrinking, evangelical growth losing steam,
and little churches withering away, closing their doors, becoming nothing
more than graveyards. The facts are scary and the stories painful,
but there is good news. Because we are gospel people, and death is not the end.
Rev. Karen Ware Jackson – Presbyterian minister
On February 14, Valentine's Day, we enter the drama of Lent and Easter – which is everything. It is the whole of the Gospel – dying, rising and living.

It is heartbreakingly real, authentically true, and totally transformative. We often think of Lent as a dark moment in the church year – a movement into the center of our hearts, to examine, simplify and prepare for Christ's death. And this is no peaceful death. It is unexpected and brutal and much too soon. How can we prepare for such a loss?
Instead of turning inward, the scriptural texts direct our gaze to God's signs of covenant and blessing stretching across the sky, echoing through the generations, pouring from the heavens, and calling throughout the nations. We remember the simple, human people who first heard and then responded to the gift of God's Son. When we finally look inward, we find amidst the brokenness God's law of love written upon our hearts.
We may never be ready for the searing pain of loss, but the scriptures remind us that life prevails; God's love endures.
Please see further articles in this newsletter for ways that you, personally, might engage in the heartbreaking, authentic, and transformational experience of Lent – you will never be the same!
Blessings on the Journey,
____________________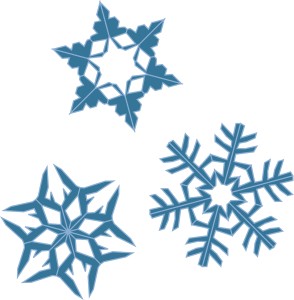 To begin our Crossroads Kids Club meetings, we have a list of questions to help start conversations with the kids – crazy questions that make them think. One of those questions is:
"Would you rather say everything that is on your mind all the time or never speak again?"
To actually utter every word you are thinking – even after encountering rude and dangerous Chicago drivers – may make some people pause and decide that never speaking again would be the best option.
As some of you may know, I've had a bit of a problem with my speaking voice for at least two, if not as many as six, years. Each year, somewhere around September and continuing through April, my vocal chords become so aggravated by post-nasal drip, phlegm, and coughing that I get laryngitis and, recently, nodes form on my vocal chords inhibiting my ability to speak with my natural voice. For one called to preach the Good News of Jesus Christ . . .

this lack of voice is frustrating to say the least. I get a glimpse of what it would be like to never speak again . . .
Jesus said to him, "What do you want me to do for you?"
The blind man said to him, "My teacher, let me see again."
"Go," said Jesus, "your faith has made you well."
Immediately he received his sight and followed Jesus along the road.
Mark 10:51-52
Looking at a man who was blind, we read that Jesus saw his faith. I wonder what Jesus saw? What does faith look like?

Have you "seen" faith? When someone looks at you do they "see" faith? Does God?

I am not sure what faith looks like exactly. But I'm pretty sure it looks like trust. Trust and a willingness to take a risk. And something more, often faith has an "in-spite-of" quality or look to it. Trusting and opening your eyes despite being blind; accepting the momentary weakness for life change; believing and going when it's hard to do so and against the visible evidence.



I have these words on a piece of paper in my Bible:

"There is, in the universe, a power forever on the side of those brave enough to trust it." I think this means that faith, despite all, means keep showing up just as fully as you possibly can, even when it's hard, even when you feel or are crippled in some way (aren't we all?), keep on trusting wildly in God.

Are you living in faith, by faith these days? Can others see faith in you? Make your faith visible today and, while you have breath, tell others of the One in whom you have faith. Lord knows, we need it. We need you.

In the love of Christ,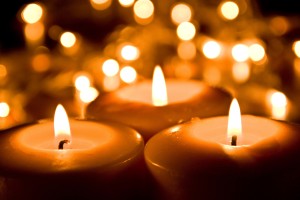 In that region there were shepherds living in the fields, keeping watch over their flock by night. Then an angel of the Lord stood before them, and the glory of the Lord shone around them, and they were terrified. But the angel said to them, "Do not be afraid; for see—I am bringing you good news of great joy for all the people:
Luke 2:8-10
Sondra O'Hara gave me permission to retell this story that she sent me on November 15, 2017:
This morning, Liam was wearing his blanket on his head like a shepherd.
So, I asked him if he'd wear it in the Christmas program for Sunday School.
He said he would. (That's what he says now–who knows.) Then we talked
about the Christmas story.
I said that the shepherds were out in the fields tending their flocks when the
angels came to tell them about the birth of the baby Jesus. Liam went into
hysterics and said, "Pretending to be sheep." Then I had to explain that
"tending their sheep" meant taking care of their sheep.
CJ and I laughed pretty hard about that one.
I have retold this story over-and-over again this "holy-day" season – not only for the sweet misunderstanding – but because it embodies what this season is about:
Good news of great joy for all the people!
Whether we hear the story for the first time or know-it-by-heart, whether we are five-years-old or one hundred-and-five, the message is of unbelievable, improbable, explainable joy!
In the love of God embodied in Jesus Christ,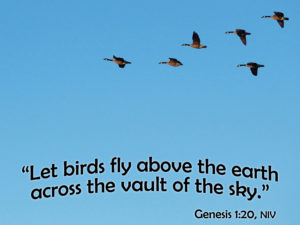 What a gorgeous fall day! The temps are in the 70's, the sun is bright, the air is light, the smell of earthiness, the leaves crunch beneath my feet,. . .

and there's another distinctive fall sound . . .

the honk of Canadian geese.
I look up to locate the V formation . . . searching around beautiful boughs of fall foliage, peaks of neighbor's homes, and . . . there they are . . . a dozen geese in V formation, gracefully going somewhere and honking up a storm. Oh the glories of God's good creation!
Why do they fly in a V and how do they know to do it?
I google my questions and find these answers:
*
A V formation allows the geese to glide more often which conserves energy. The V shape is aerodynamic and reduces air resistance. A flock of geese can fly 70 percent farther by flying in V formation than by flying in isolation.
*
Each bird has an unobstructed field of vision, which makes it easier for the geese to keep track of one another and communicate (hence the honking) while in flight.
How do the geese know to fly in V formation? Now that's one of life's mysteries. Somehow geese have discovered they could go farther, expend less energy and better look out for each other if they worked together. They cooperate, they commune, and they all benefit. Could we humans learn something from these geese?
Some people choose isolation over relationship yet exemplify longing when others share stories of family, friends, fellowship. "I have to do everything on my own. There is safety in that. I can control the outcome." There is a longing for connection, yet something keeps them from fully engaging in their relationships.
Some commit to spending time with family and friends on holidays like Christmas; after all, holidays only require attention a few times a year. But the quality of the memories made is often determined by the depth of the relationships. This depth comes only by sacrificing time and effort, and by fully engaging in relational living; this depth is the result of bearing witness to one another's lives.
I think of our gatherings at Faith Community – of weekly worship, Ministry meetings, Council meetings, choir and bell rehearsals, Helping Hands, Sunday School, Crossroads Kids Club,

. . . and our sharing of food around tables in our fellowship hall. I can't help but think that much of the sharing we do . . .the tears we shed, the laughter we hear

. . . is the product of friends, family, and faith fellowship intentionally and purposefully spending time together. How many stories, filled with joy and laughter, occur because of this intentional nature? How many more would occur if each day were lived with this same commitment to one another . . . . and to others we haven't yet invited into our V?
Somehow geese have discovered they could go farther, expend less energy and better look out for each other if they worked together. They cooperate, they commune, and they all benefit. Could we humans learn something from these geese? Oh the glories of God's good creation!
Joining you on the Way of Jesus Christ,
—————————————————————————————————————————————————————————————————-
United Church of Disaster Ministries teams are reaching out to pastors and congregations across the entire peninsula of Florida, as all involved try to assess the damage left behind by Hurricane Irma.

The job is being made more difficult by chaos created by the ferocious winds, driving rains and surging waters of the hurricane, which made landfall twice on Sunday along the Gulf Coast as a powerful Category 4 storm. Downed power lines, uprooted trees and lingering flood-waters present challenging conditions to the first responders.Almost six million people across the state remain without power.

"Power might be at a premium for a while," said the Rev. Alan Coe, UCC Florida Conference disaster coordinator. "200,000 people in Collier County are without power in the Naples, Marco Island area, and there's a boil-water alert. They will have to rebuild the electrical system. 170,000 people in Lee County are without power – including the cities of Fort Myers, and Bonita Springs. Crews are going out doing assessments, how they can get power on to most people the fastest. It's a waiting game."

"All the communities in the path are struggling with power issues," Coe continued. "There is no gas — but once it is delivered, the stations will need power to pump fuel. After Hurricane Wilma, in 2016, some of the church folks said power was out for eight days, and this is worse than that."

Coe, who with his wife left his home in Naples and rode out the storm with friends in Bonita Springs who have a generator, was almost certain their place would be flooded. He was hoping to get by there today, to check it out.

"We dodged a bullet with the storm surge, when the hurricane went back into the gulf — that was a relief for the whole county. When we were getting ready, packing up to come over here, we were moving things up to higher ground. We expected to get flooded."

He is also hoping to get by to check on his church, Mayflower Congregational UCC in Naples.

Then, he said, once some of the obstacles hampering rescue efforts have been handled, and the millions of displaced Floridians begin returning to their homes, the UCC Disaster Ministries team can make some initial assessments and long-term recovery work can begin.

"Our denomination helps those nobody else is going to help. That process takes time to identify," Coe said. "After Hurricane Katrina, we were able to be there a couple months after the storm. We will help those who don't have the means to do it themselves. We do what we can with the money that comes in for recovery efforts."

The United Church of Christ launched an appeal for Hurricane Irma just before the storm hit, and has collected $2,000 as of this morning. One hundred percent of all gifts are going to disaster recovery in Florida and in the Caribbean.

As of Monday, Sept. 11, seven people in the U.S. have been killed by the storm, with 37 more fatalities in the Caribbean.

Irma has now been downgraded to a tropical storm, but continues to cause flooding in South Carolina. For updates on Irma, bookmark the Disaster Ministries webpage http://www.ucc.org/disaster_hurricane_2017_relief for more information as it comes in from UCC churches around the area.
We of Faith Community UCC are already present in the relief efforts through our offerings to Church World Service (disaster kits, school kits) and United Church of Christ special offerings of Neighbors in Need (see further information in this newsletter) and One Great Hour of Sharing. If you would like to give to these relief efforts, please make your checks out to Faith Community UCC and write "Hurricane Relief", "Church World Service", "Neighbors in Need", or "One Great Hour of Sharing" in the memo line.
And the king will answer them, 'Truly I tell you, just as you did it to one of the least of

these who are members of my family, you did it to me.'

Matthew 25:40
___________________________________________________________________________________________________________________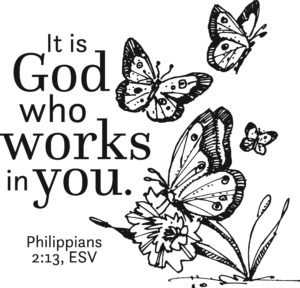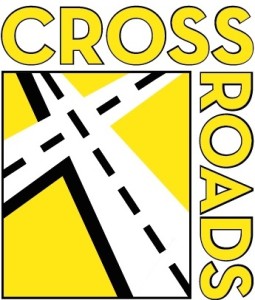 Crossroads Kids Club at Tioga
~ Faith Community in Action ~

One-by-one they arrive at the school – laden with curriculum notebooks – ready to show their identification – allowed to enter the fortress – coming with one purpose in mind – to share the love of God and the Good News of Jesus Christ with the Tioga Wolves! (That's the Tioga Elementary mascot – the Wolves).
Our first afternoon of Crossroads Kids Club was a success! Nine 3rd-5th grade students attended with 13 volunteer mentor/teachers from Faith Community. This dynamic team is composed of the following people: Jan Zator, Virginia Skinkys, Kathy Dewart, Barb Seltzer, Heather Smith, Rexene Carlstrom, Sue and Keith Schmitz, Randy Putman, Leo Figueroa, Kevin DeCherrie, and Jim Hamill.
With the leadership of Pastor Catherine and Matt Armstrong (founder of Crossroads Kids Club) this tremendous team prevailed against the unexpected onslaught of PTA parents competing for space and attention while setting up their Book Fair in our shared space. But with awesome Bible storytelling, science projects, praying, singing, and dancing to the "Nae Nae" video, our Faith Community crusaders prevailed even over the offer by a mom of either soccer or Kids Club!
Energized by compassion, commitment, and craziness – this team will continue telling the story of God's Love every Wednesday during the school year – until the last Wolves shall lie down with the lambs!