Monthly letter from Pastor Catherine
Jesus spoke this parable: "A sower went out to sow his seed; some fell on the path and was trampled on, and the birds of the air ate it up. Some fell on the rock; and it withered for lack of moisture. Some fell among thorns, and the thorns choked it. Some fell into good soil, and it produced a hundredfold." His disciples asked him what this parable meant. He said, "the parable is this: the seed is the Word of God." – Luke 8:5-11 Have you ever noticed that the Bible is called "the Word of God" (capital "W," singular) instead of the words of God (lower case "w", plural)? The distinction is small. The significance is huge. Even those with a very high view of scripture tend not to claim that God dictated the Bible word-by-word. Rather, the Spirit moved writers to express what God intended through the particular background and perspective of each writer. Therefore, the Bible is not the words of God. Meanwhile, the "Word of God" has little to do with actual words. The Word is the power and presence of God to which the words of the Bible point. The Word is primary. The words are secondary. That's why, when the Gospel of John talks about Jesus as "the Word made flesh," we don't imagine a word sprouting arms and legs. Instead, we embrace the mystery of divine power and presence, the Word, wrapped in human flesh. Likewise, when Jesus talked about sowing the Word, he didn't mean sowing alphabet-shaped seeds or planting little Bible passages. He wanted to take incarnation to scale by sowing God seeds into every human heart, including yours. Don't get too wrapped up in these words. Receive the Word and leave the rest behind. And the Word became flesh and lived among us, we have seen his glory, the glory as of a father's only son, full of grace and truth. – John 1:14
In God's loving Word,
Pastor Catherine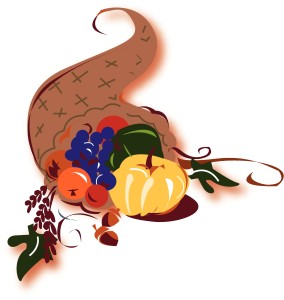 The last couple weeks have been tough – distressing news of bitter partisan divides over the Supreme Court, an earthquake/tsunami in Indonesia killing thousands, and the devastating hurricane Michael slamming the Florida coast and moving northward. At home, Faith Community friends and family are sick. Hard not to feel sad and angry . . .
On Sunday, I did something I always do, which always helps. I went to worship.
No, the Christian church isn't perfect – as witness the many leaders who have failed miserably at protecting children. Some of us have moved forward in views about science, women, and gays while others continue to operate as if we are still in the 1400's. For all the sins committed by the institutional universal Christian church, the practice of Christianity can offer a path to the transcendent, to what is beyond ourselves. The journey of seeking God is tough – and it helps to not be alone.
Whether engaging the Gospel and other scriptures on an intellectual level – or sitting there, numbed by the events of the week – being in worship is like being inside a sonnet – where the words may change but the structure stays the same. It's comforting to hear the words of welcome; to participate in the Call to Worship, Prayer of Confession, and Assurance of God's Forgiveness; to sing the hymns – "oldies but goodies" as well as new ones; to hear God's Word of Love through the reading of scriptures and receiving the Message; to be fed at Christ's table; to recommit to following

The Way of Jesus Christ. It's comforting to know that the same basic ritual, the same structure, is being repeated in hundreds of languages around the world.
Even the mundane things are hope-filled: friends gathering for chit-chat and Bible study, lovers-of-music crowding around the piano to learn Sunday's anthem, numbers-minded congregating to count and reconcile, adequately-fed volunteering to work for the hungry, children enacting Bible stories, retirees playing with 3
rd
-5
th
graders, the congregation congregating for Coffee & . . . These things, too, are church.
These things – the reach for transcendence and the power of community – all faiths offer. We may see this more readily in Christianity because it's the faith we grew-up in – it's the faith I know. Islam, Judaism, Hinduism, Buddhism, Bahá'í, and other paths offer them too. We are reaching for something beyond ourselves, and we hope to be made better by the effort – even if our reach must always exceed our grasp.
In love, service, and peace-work, . . . the Way of Jesus Christ,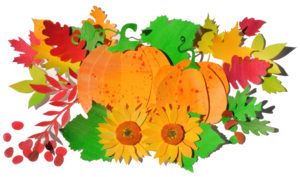 If you know me well, you probably know that I am a history buff. American history, especially surrounding the American Revolution, captivates my mind, heart, and soul. Ordinary people doing extraordinary things for the common good.
As you might well imagine, I have been enthralled with the biography by Pulitzer Prize winner Ron Chernow entitled Alexander Hamilton which served as the inspiration for the Hamilton musical written by Lin-Manuel Miranda. I have read the book three times and seen the musical twice.
As much as I love and appreciate the musicality of the production (and it's incredible!) and the wending of the various dreams and lives of the characters(so poignant!), the most powerful theme running through Hamilton is the idea of who will tell our "story" in the end.

The musical isn't an artificial story of a magical time or a perfect hero with super powers destined for victory or even tragedy. It is an all-too-real story of an all-too-real human who made terrible mistakes but also did amazing things. It is about someone who was so loved by another that she ultimately forgave him his infidelity and then was determined that he would not be forgotten.

"Hamilton" the musical made history with its rap and hip hop, but, if you will forgive me, I think its most powerful moment is found in the song
"

Who Lives, Who Dies, Who Tells Your Story

," which is pretty classically Broadway. The song reminds us that we don't get to decide who lives or dies, nor who tells our story, but we do get to write that story with the devotion of our lives.

In the end, the only stories ever worth remembering and retelling on Broadway, or in church, or anywhere are love stories – stories of love so profoundly passionate that they can never be forgotten or erased.

In that same vein, please read "The Dash", a poem read quite frequently at funerals, which is printed below.

You alone get to write the story that will be told about you.
Blessings on The Way of Jesus Christ,
September 2018
Dear Faith Community,
Hot off the press….

Some musings about life from your Pastor who just experienced the passing of her father – beloved father, mentor, and colleague in ministry – and will soon experience the birth of her first grandchild – longed-for new family member – sometime in October. Two generations just missing one another.
How to explain life – it's a mystery.
We don't have any experience in life except having life – no memories before – and most people in life don't have any experience of after-life – until after life. Most of us have experienced only life in this world – it's all that we know.
Our lives are a gift – something that we neither purchase nor earn – we're just given the gift.

As with all gifts, the best thank-you is to use the gift well.
I ache for the ones who came before me – my parents especially – for they seemed to know the mysteries of life. They gave me life – and then taught me how to love it. Through their example I learned to be adventurous, to seek wisdom, to have faith in God and, in right proportion, faith in myself. They told stories of the people before me, themselves, and the "me" before I knew me. They dreamed my future with me. They gave me roots even as they gave me wings.
My parents also made me aware of the blessings I have and showed me the joy of loving God, neighbor, and myself – a strong triangle of love – to bring peace, hope, and joy to us all.
I was not with my mom when she passed – but our whole family was holding hands, praying, and singing hymns as my dad passed into eternal life. I saw his struggle to breathe on this side – and the peace on his face as he crossed into God's joy.
I am now the oldest woman in my dad's side of the family – the grand dame. Wow! I am now the wise-one, the experienced-one, the holder of history, and the teller of stories. How quickly this has come – and I don't know if I'm ready or up to the task. And yet, I will do as I have done before, I will follow in the footsteps of those before me – telling the stories, trusting the promises, and hoping in the future.
I long to hold the promised-one in my arms -to touch the delicate skin, smell the soft baby-smells, hear the newborn "mew", see the tiny features – and know that I am experiencing one so newly from God's own hand. I will whisper in the sweet new-one's ear – "Welcome to life!"
"To everything there us a season…
and a time for every purpose under heaven."
In the love that surrounds us eternally,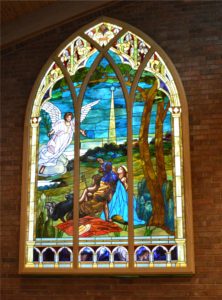 Today we have been released from an unrelenting march of hot, humid summer days. It's only mid-July and we have potential for many more hot, humid days – but today is a relief. Funny . . .
I just attempted to type "relief" but my fingers typed "relife" . . .
and that's basically the topic of this missive.
Everyone it seemed could not get enough of the faint, cool, breezes that crooned through the trees. The drier, cooler, fresher air unearthed an enthusiasm and a "get up and go" attitude that had been missing for quite a few days.
What is it about a simple change in weather that can bring out the best in people? It's almost like each meteorological change is a new beginning of sorts. It's very representation of newness stirs up changes in our souls.
To everything there is a season,
a time for every purpose under heaven.
The beauty in the way God designed the four seasons is that, though each one is distinct, they all work together to bring life and growth. Spring is a period of freshness and new life. Summer sees growth and productivity. Autumn is a time for harvesting the rewards of past labors. Winter is the season of dormancy and closure. Each season has its own unique beauty and makes a significant contribution to life.
Just as God planned seasons in nature, God planned seasons in life as well. Life has its springtime, when we begin new things and look excitedly toward the future. Summer comes and we work diligently in the heat of the day at all that God has assigned to us. With autumn comes the fruition of things begun at an earlier time in our lives. Winter brings an end to a particular period in our lives. Sometimes winter brings hardship, but we remain hopeful, for another spring is just around the corner!
In God's design for our lives, God has planned for times of fruitfulness and activity. He will also build in times of quiet and rest. There will be times when God asks us to remain faithful doing the same work day after day . . . but there will also be periods of excitement and new beginnings. By God's grace, we will enjoy seasons of harvesting the fruit of our faithfulness. By God's grace we will also overcome the cold winters of heartache and grief, for without winter there would be no spring. Just as it is with the seasons of nature, these seasons in our lives work together to bring about God's will for each one of us . . . and all of us together.
Please enjoy a beautiful hymn from Nichole Nordeman entitled "Every Season".
Blessings in the seasonal changes of life,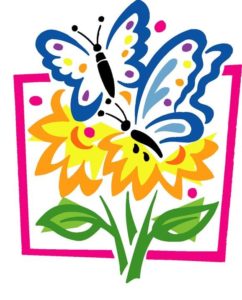 There is an incredible moment that occurs in every worship service. While the choir sings or the special music is offered, the pastor sits in the preacher's chair, looking at those in the pews and remembering their unfinished stories.
These stories have been changed to protect confidentiality.
In the third pew sits a newly divorced young mother with her Kindergarten son smiling up at her. She wonders if she can provide adequately – both financially and emotionally – for her little son. At the other end of the pew is a much-in-love young couple who longingly view the mother-son love fest – they just experienced their third miscarriage and wonder if they will ever be parents.
On the right side half-way back, a mother with her teenage daughter share a private moment, then turn their moistened eyes forward. Their family friend has just lost her husband to cancer and has left the congregation because the she felt unsupported and alone while caring for her husband. On the left side, a long-time member, on her own cancer journey, feels that her faith community asks too many personal questions.
A few seats off the center aisle sits a well-dressed lady who will leave the worship service to go to the Alzheimer's unit of a nearby nursing home to visit her husband. Sitting just ahead of her is a mother with a son in the army who's hoping something will be said about those who put their lives in harm's way.
Near the front on the left, a middle-aged couple show indications of an earlier disagreement; they're still angry with each other. Their teenager, sporting a shock of purple hair, slumps in the pew to make it clear that he is angry about being dragged to church. A few rows back, a young father cradles the baby girl the pastor baptized a few months back. He tells himself that she will never grow-up to have purple hair. Two pews behind him is an older couple whose daughter is a wildly successful attorney in Chicago. She never talks to them.
The music comes to a crescendo and final cut-off.

All are seated. The pastor stands and reads the Lectionary Bible scriptures for that Sunday – then walks down the chancel steps –

to deliver God's word for the people.
Part of the pastor's call is to maintain a sacred conversation between God and the congregation. Hopefully, the pastor has spent all week listening to God's side of the conversation while carefully exploring the Sunday scripture text.

When the pastor leaves the church building to make visits to the hospital, bring communion to the nursing homes, or ponder the underlying story of the angry man who is trying to hijack the Council meeting agenda, the sacred words of the biblical text are still swirling around as a third voice in every conversation. Throughout the week – back and forth between the pastor's study, the community, newspapers, literature, movies, and even the quip from the grocery store clerk – the carefully heard words just keep piling up before the sermon can be written.
The pastor's heart is a vessel for mixing together the holy words with the incredibly diverse words of hope, grief, anger, regret, love, gratitude, anxiety – the list seems to have no limit. There is no common theme and yet all the people in the pews are hoping God will have a word for them. So – what does it mean to deliver God's word for the people?
After preaching in four congregations filled with very different people, I have learned to stop trying to do the Holy Spirit's job. There is no way to write a sermon about marital vows, grief, the aspirations versus the realities of parenting, and illness, and the congregations problems, and anxiety about war. Nor should a sermon every try – for that would allow the congregation's many voices to set the agenda for the sacred conversation, and it would limit preaching to peddling holy advice.
Seminary didn't prepare me to be a therapist, motivational speaker, or manager. It trained me to think theologically. My sermons may spiral back and forth between God's voice and ours, like all good conversations, but in the end the gospel always gets the last word.
While I would never preach about purple hair, I may find that the same text has much to say to parents as it does the new widow, or to those who want to know when I am going to start fulfilling their expectations. Maybe the text that day offers something about our created limitations and our common need to receive and give grace. It's up to the Spirit to take it from there. That means at least I have to believe I'm not just talking about the word; I'm proclaiming it, and it will be used however God determines.
Like most pastors, I've been humbled to hear people thank me for saying something profound that I didn't really say. I take that to be the work of the Holy Spirit, who knew better than I what they needed to hear.
I'm responsible for the sermon but not the hearing of it. I get that. I am certain – it would be a very different sermon if I didn't spend the week listening to God and the congregation as they try to talk to each other.
Blessings on the Way of Jesus Christ,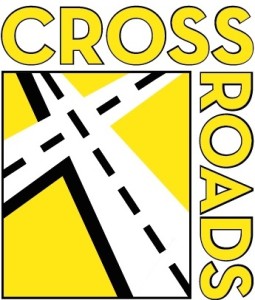 Crossroads Kids Club at Tioga
~ Faith Community in Action ~

One-by-one they arrive at the school – laden with curriculum notebooks – ready to show their identification – allowed to enter the fortress – coming with one purpose in mind – to share the love of God and the Good News of Jesus Christ with the Tioga Wolves! (That's the Tioga Elementary mascot – the Wolves).
Our first afternoon of Crossroads Kids Club was a success! Nine 3rd-5th grade students attended with 13 volunteer mentor/teachers from Faith Community. This dynamic team is composed of the following people: Jan Zator, Virginia Skinkys, Kathy Dewart, Barb Seltzer, Heather Smith, Rexene Carlstrom, Sue and Keith Schmitz, Randy Putman, Leo Figueroa, Kevin DeCherrie, and Jim Hamill.
With the leadership of Pastor Catherine and Matt Armstrong (founder of Crossroads Kids Club) this tremendous team prevailed against the unexpected onslaught of PTA parents competing for space and attention while setting up their Book Fair in our shared space. But with awesome Bible storytelling, science projects, praying, singing, and dancing to the "Nae Nae" video, our Faith Community crusaders prevailed even over the offer by a mom of either soccer or Kids Club!
Energized by compassion, commitment, and craziness – this team will continue telling the story of God's Love every Wednesday during the school year – until the last Wolves shall lie down with the lambs!